Anticipating the opening of Alliance Academy
As the opening of Alliance Academy draws nearer, more and more information is revealed about the career-focused school. Many Lambert teachers will be leaving in order to join the programs that the school has to offer.
"Based on pathways, kids will be attending that school. It is strictly an academic school. We're not doing a lot of sports. We're gonna have prom, we're gonna have homecoming. We're gonna have other opportunities – we're gonna have HOSA, DECA, all the ones you can think of, that's what we're going to have there. But we're not going to have pep rallies, we're not going to have football games, we're not going to have teachers will be leaving basketball games," says Mrs. Adamczyk, the current Special Education, and Career Tech teacher. Next year, Adamczyk will move to Alliance to become the Head of the English Department, or "the Mr. VanTreek of Alliance Academy," as she puts it.
The estimated 1,200 students (with a starting class of about 600 freshmen and sophomores) will choose from pathways, or schools, including Aerospace & Logistics, Criminal Justice & Law, Healthcare & First Responders, Hospitality & Design, and Mechatronics & Energy. The school accepts students from all over the county and already has a waitlist for next year's school year.
Many future teachers hope that Alliance Academy will be the solution to the question of "When will we ever need to use this?" Ms. Oswald, current science teacher and future Science Department Chair says that, "So [Alliance is] more to get the real world application to, 'Why is it that I'm studying biology and how will this relate to my future?' or, if I'm in a physics class, obviously, that will go very well with the energy pathway or the aerospace one. How is it that this class is going to enhance what I will be doing as a career one day?"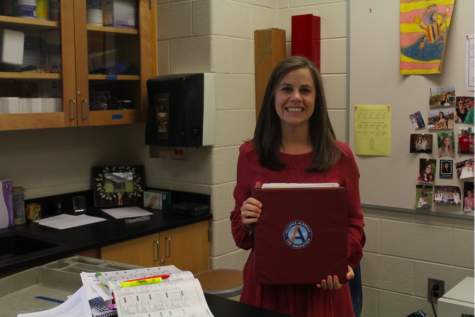 "What I'm hoping [students] will gain from that, obviously as a science teacher, is a love of science," Ms. Oswald says, "But I want them to see the integration of science into what they want to do in the future. Sometimes I feel like when you're just in a traditional high school, you're sitting in a biology class and you're learning all the biology standards that Georgia says that you need to know, but you can't necessarily figure out why is it I want to know this and how is it important to my future."Not only is Alliance Academy a great opportunity for students, but its a great opportunity for incoming teachers as well. Ms. Robinson, current Inst. Tech Specialist/AP Coord and future Curriculum Assistant Principal, says, "I've worked in a traditional high school for about 25 years so I feel like I know this world really really well and I'm excited to be a part of trying something new. Our teachers are meeting regularly already to start planning how they can cross their curriculum with the different pathways so, in your English classes, things that you would read would maybe also have to do with the pathways that you're studying and so teachers are looking for ways to include all that information and I think since I'm going to be the assistant principal over curriculum. I'm going to have a great opportunity to help people find great ways to do that." 
Mrs. Adamczyk also feels as if this is a great opportunity, saying, "I get to teach in a way that I've always dreamed of teaching since I was in undergrad… High schools of this size are just too large to be able to do that. Smaller schools like Alliance, you can do this much easier. Yes, this is an opportunity to do this because this is something I've always wanted to do."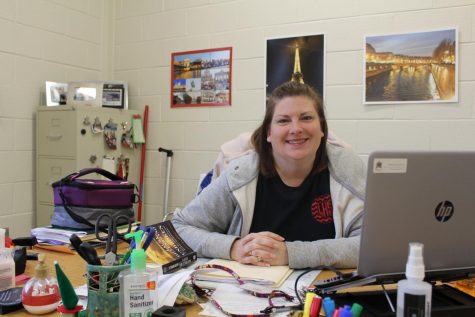 Despite the departure of various beloved Lambert teachers, Forsyth looks forward to the opening of Alliance Academy as an innovative new school. Alliance may grow to signify a shift from traditional education to one focused on the future.
Leave a Comment
Donate to The Lambert Post
Your donation will help support The Lambert Post, Lambert High Schools student-run newspaper! Your contribution will allow us to purchase equipment and cover website hosting costs.