iGem: The Future Workforce of Lambert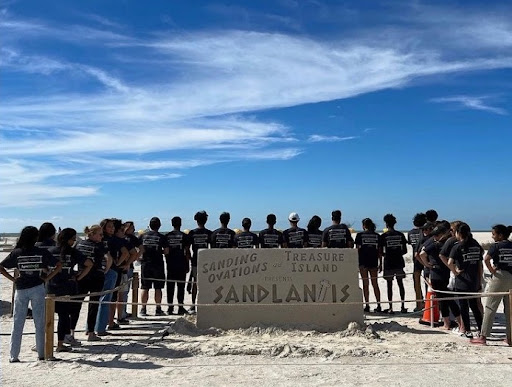 iGEM, The International Genetically Engineered Machine competition, is known as one of the most exclusive clubs at Lambert. Due to the extensive application process and rigor of the course, iGEM accepts a limited number of students every year. Additionally, the content covered in iGEM is complex and dives deep into the sciences. The club works to create a novel project, branch off previous projects or add characterization to another project from January to November for the ultimate iGEM competition.
Sahana Narayanan, a two-year participant of iGEM, talked about the way the club functions and how the members go about their day. She is a part of the Wetlab portion of the club and has been a part of the gold medal-winning team. 
"It's basically like a mini-company," commented Narayanan. 
The club is divided into different jobs/sections, including WetLab, Hardware and Software, which works together to create medical devices, and Human Practices. WetLab deals with bacterial cells and DNA while Human Practices works with the ethical aspect of experiments iGEM conducts. 
"A day in iGEM is just us trying to reach our daily goals," Narayanan mentioned. 
Insight of the time commitment and brainpower that is committed to the club, one of the most crucial aspects of iGEM that gives it the reputation it has is the rigorous application process. Natalie Tan, a new member of iGEM that joined this year, talked about how the process seemed intimidating to her at first. This was due to the fact that you had to come up with a novel idea and implement the use of bio-bricks. The application process consisted of multiple steps, including an essay, interview and data analysis testing.
Another very interesting side of iGEM is the origins of the club, and how far it has come. Mrs. Standeven, the club sponsor, initially started as a chemistry major in college, then decided to move to an anthropology major, and ultimately joined an internship at Georgia Tech (GT) with the current advisor of the GT iGem Team. After coming to teach at Lambert, she was able to bring iGEM to Lambert through this connection, spurring the jumpstart of this club. The club has added to this glamorous view of iGEM by winning a gold medal in 2021 for their project: AgroSense. This project was targeted at food insecurity in highly populated areas to allow people to grow their own food, which included using biosensors to grow crops efficiently.
"We decided to make it easier for people to grow their own food in a densely populated area," Narayanan stated. This project was thoroughly executed, including contacting locals, Georgia General Assembly and local sustainable farmers. This project won multiple other awards along with the gold medal, proving how hard and diligently the members of the club worked. 
Ultimately, all this effort and work is being put in to achieve future accomplishments for iGEM. One of the main objectives is to let people know about synthetic biology. 
"As we go into the future, we're starting to move away from mechanical solutions to problems, and we're starting to look more to biological [solutions]," stated Narayanan. 
Things like gene editing are experiencing an immense amount of development, and iGEM wants to help students by giving them experience and providing them with an environment to solve real-world problems. Testing and experimentation will help in helping students be aware of how they can reach out and help people. 
Leave a Comment
Donate to The Lambert Post
Your donation will help support The Lambert Post, Lambert High Schools student-run newspaper! Your contribution will allow us to purchase equipment and cover website hosting costs.