Humans of Lambert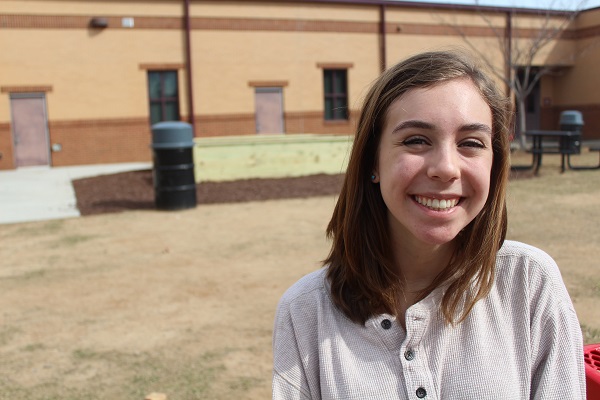 "I started out in soccer and I was 100% sure that I was going to go pro, like I was going to do this, even though I was 12 years old. Out of the blue, I decided I wanted to take voice lessons, which was a really bizarre thing to randomly come up with. I began to take voice lessons and started working on music theory when I first began training. So then I got into voice and when I moved teachers she was aggressively musical theater versus "Oh, you're just a small kid singing"- so that started my auditioning for shows. I did shows with my grandmother when I was little. I started singing at church and performing more and more and realized this is what I want to do and here I am today. I think there's something really rewarding when you finish a show and go out to greet the audience and there are a lot of nice people who are like, "Oh great job" and that's really encouraging, but there's a few people who say something along the lines of "Thank you. Thank you for your performance" and it's cool to know that I can stand on stage and make an absolute fool of myself and change the perspective of someone's day completely. The simplest things can have the most impact. What's really, really nice about being part of a high school theater troupe is finding family and finding this group of people who are going to push you and be honest about your performance but also be supportive.
[When I was trying to see the cast list for Grease] I was at my church and the list wouldn't load so my hands were shaking and everyone was yelling at me to click the list and it wouldn't load. It took me 10 minutes and then I yelled and threw my phone on the ground. I actually had them read it again because I wasn't sure if I read it correctly because I was like, "There's no way that I got Sandy." This is kind of cheesy but the reason I auditioned in the first place was I wanted to have a last show with a lot of our seniors. I'm dating this guy, Dean, and he is playing Danny and so I am really excited to play his love interest. There's a lot of really fun duets so it'll be fun; I get to push him around a little."
View Comments (2)
Donate to The Lambert Post
Your donation will help support The Lambert Post, Lambert High Schools student-run newspaper! Your contribution will allow us to purchase equipment and cover website hosting costs.