7 Animals That May Go Extinct in 2021
The European Hamster 
The European Hamster is a wild species of hamster that was prominent throughout Europe and Siberia. However, as of 2020 and 2021, there has been a rapid decline in the birth rate of these hamsters. Females usually give birth to more than 20 pups a year but as of recent females have only been giving birth to 5 to 6 pups a year. Scientists are puzzled as to what has caused this rapid decline in population. Experts have speculated that Global warming, pollution, and light pollution are possible factors. The European Hamster is flagged as very endangered on the endangered species list, and will most likely go extinct, or only live in captivity, in 2021.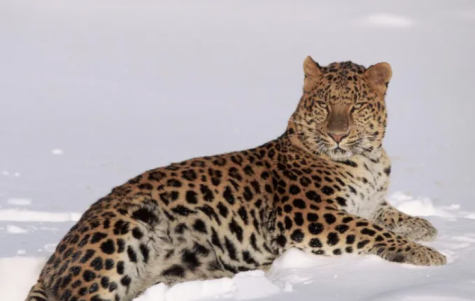 Amur Leopard 
The Amur Leopard has a mere 84 leopards living in their native habitat, the Savannas of Africa. Some of these Leopards have migrated to the North and have adapted to the temperate forests and cold tundras of Europe. These animals are critically endangered due to habitat loss, poaching and global warming. It is extremely hard for them to have healthy offspring, as their gene pools are so reduced. These 19 feet long cats will likely go extinct at the end of the year.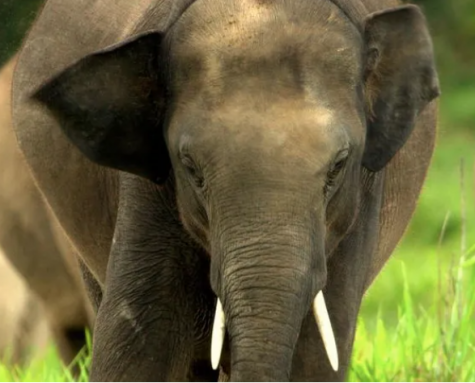 Asian Elephant 
The Asian elephant is the largest mammal on the continent of Asia. They are found in groups of 6 to 7 related females that are led by the eldest female, the matriarch. Elephants of all types have dealt with severe poaching and habitat loss for the past 47 years. There has been massive effort to protect this species by conservatives, but the task is a grueling one. As of 2021, there has been a 50 percent population decline, leaving experts to believe that wild Asian Elephants will subsequently become extinct in the near future.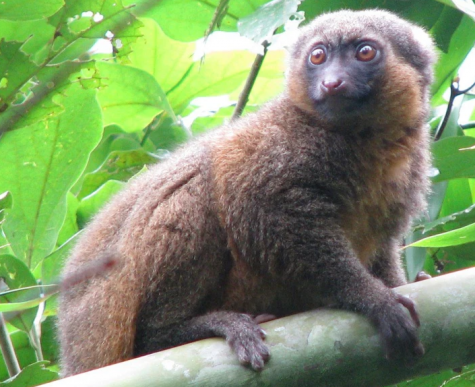 Golden Bamboo Lemur
The Golden Bamboo Lemur is only found on the island of Madagascar, similar to many other lemur species. There are only 50 to 250 Golden Bamboo Lemurs left in the wild. 98% of lemur species on the island are listed as threatened. Experts believe that the cause of this rapid extinction is the decline in native plant diversity and habitat loss. Scientists believe that it is highly unlikely that the Golden Bamboo Lemur will ever recover from this rapid decline in population, and will likely become extinct.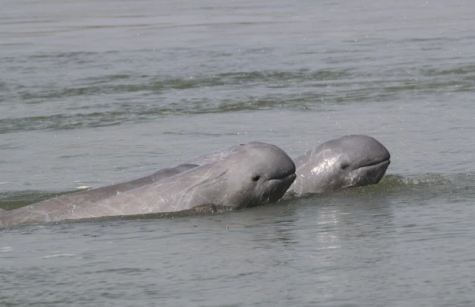 River Dolphins 
Despite massive efforts by conservationists to help preserve the 5 remaining species of river dolphins, they are all facing extinction as of 2021. River Dolphins are the flagship species of the world's rivers as they indicate how healthy the river's ecosystem is. Clearly, our world's rivers are also suffering as these keystone species are beginning to decline in population. The main threats for these creatures are water pollution, hydropower dams and accidental bycatch (the accidental capture of sea life by fishermen). While it is unlikely that will go extinct this year, researchers consider them functionally extinct.
 "We have the solutions to pull river dolphins back from the brink, but it will take a concerted and consistent global effort," Dave Tickner, Chief Freshwater Adviser at WWF-UK, stated.
 The five remaining species in question are the Amazonian Pink Dolphins, The South Asian River Dolphin, The Irrawaddy River Dolphin, The Yangtze Finless Porpoise, and the Tucuxi. Conservations are pushing for the ban on deliberately killing these mammals and eliminating the use of gillnets in hopes that it will help revive the wild populations of rover dolphins.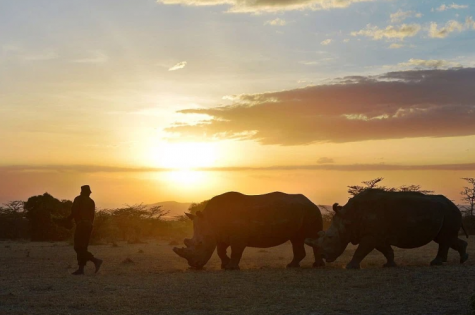 Northern White Rhino
There is only a pair of Northern White Rhinos left on earth, a mother and daughter pair named Najin and Fatu. With no chance of another member of their species being produced, scientists are racing to discover a way to save this species. Unfortunately, it's now just a waiting game until the Northern White Rhino goes extinct. Similar to their pachyderm cousins the Elephants, Rhinos have been facing extinction for many years. The increasing demand for ivory, the material Rhinos horns and elephants tusks, on the black market has led to the escalation in poaching. Habitat loss due to global warming and urbanization is also a major factor in these creatures' population loss. Western Black rhinos are also dealing with the same struggles, and are now listed as extinct. The Southern White Rhinos, which were once thought to be extinct, are now beginning to thrive in protected lands in Africa. Conservations can only hope that the same fate will be delivered to the Northern White Rhinos and the Western Black Rhinos.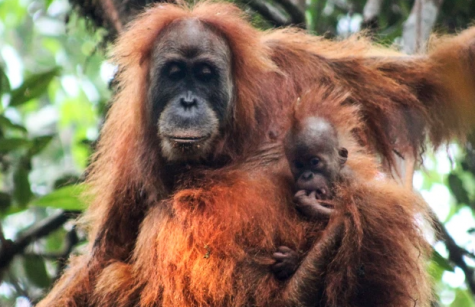 Tapanuli Orangatang 
This species was only discovered in 2017, however, scientists have been concerned for their survival since they identified the species. These great apes are native to Indonesia and there are less than 800 living in the wild. A large dam that is currently being constructed is the largest thing impacting these mammals and forcing their extinction. However, sources have reported that covid-19 building delays will push the development of the dam back to 2025, giving conservationists time to devise a plan to aid in the Orangatang's survival. 
Leave a Comment
Donate to The Lambert Post
Your donation will help support The Lambert Post, Lambert High Schools student-run newspaper! Your contribution will allow us to purchase equipment and cover website hosting costs.