Drought continues to plague Georgia, causes political rifts over water rights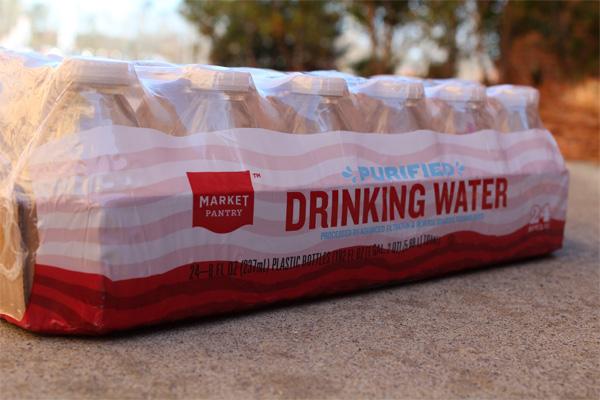 Georgia was declared to be in a level one drought in September 2016, which has only gotten worse from there. In November of 2016, a level two drought was declared in many northern counties, coinciding with forest fires in those areas as well, resulting in burn bans and prohibition of fireworks. In one county, the drought level was raised to a level three protocol.
Droughts are ranked in three levels, one being the least severe and three being the most severe, and each level has associated restrictions. Level two, which Forsyth County is under, restricts noncommercial irrigation, excepting gardens, to two days a week, depending on a home's address; even or unnumbered addresses may use water outdoors on Wednesday and Saturday and odd numbered addresses may do such on Thursday and Saturday. This protocol also restricts noncommercial car washing, use of a power washer, and cleaning of roads and sidewalks.
The most severe restrictions possible, level three, prohibits recreational water use and restricts irrigating personal gardens and athletic fields to the hours between four in the afternoon and ten in the morning. It also mandates public information campaigns and distribution of water saving materials. Additionally, restaurants are prohibited from offering water unless upon request. Penalties or cut off from water supply may occur for those who do not adhere to these restrictions. Haralson County declared a level three drought in October of 2016.
Lake Lanier, which provides much of Atlanta's water supply, is currently 10 feet below its full pool level of 1,071 feet. The lowest level recorded occurred in December 2007, in which Lanier was 20 feet below full pool. Due to the fact that more than an estimated six million people are thought to be affected by this drought, Georgia has focused on retaining rights to the Chattahoochee and Lanier water supplies in the ongoing water wars.
The "water wars" are a conflict between Alabama, Georgia, and Florida dealing with the water in the Apalachicola-Chattahoochee-Flint (ACF) river basin. This conflict originally began in the 80's, as the Southeast was becoming more urbanized and required greater water consumption. Florida needs the water to fill the Apalachicola Bay, which provides oysters for the oyster farming industry, in addition to the bay being an important nature reserve; Georgia needs the water for hydroelectric power, drought reserves, and water supply; and Alabama needs the water for future and current development. The current drought, as well as those during 2006-2008 and 2011-2012, throughout the Southeast have prompted more intense battles, and despite initially seeking to reach negotiations without a Supreme Court case, lawsuits were eventually pressed, with Florida v Georgia still in process.
Leave a Comment
Donate to The Lambert Post
Your donation will help support The Lambert Post, Lambert High Schools student-run newspaper! Your contribution will allow us to purchase equipment and cover website hosting costs.