Five Things Friday: from Hawking to the Great Pyramid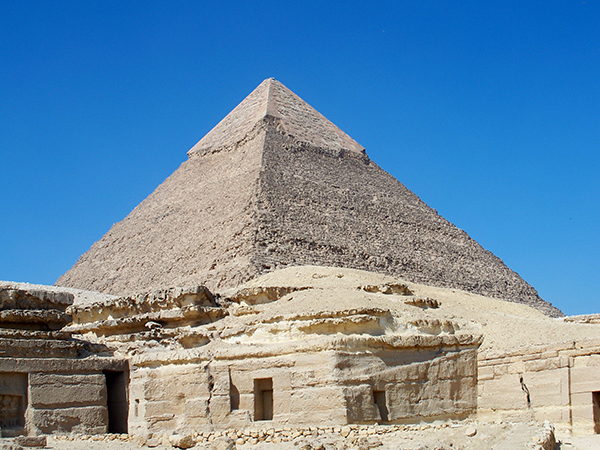 10/28/17: Stephen Hawking's PhD reviewed 2 million times
Since Professor Stephen Hawking released his PhD statement "Properties of expanding universes" to the public on Sunday October 22 on Cambridge University's website, it has been viewed over two million times. With over 500,000 downloads, Hawking sets a new record for the most downloaded PhD thesis- which had previously been 7,960 in 2017. Prior to Hawking's decision, individuals had to pay £65 to go physically go to the library to read or scan a copy of Hawking's PhD. Hawking hopes that by placing his thesis on the public domain, other professors willfollow his lead and upload their works as well: ""Locking knowledge and information behind closed doors benefits no-one."
10/29/17: Catalan leaders are getting prosecuted

Spain's state prosecutors are seeking charges against Catalan leaders for rebellion, sedition, and misuse of public funds. The prosecutor, Jose Manuel Maza, seeks charges against senior Catalan figures, including President Carles Puigdemont and all the former members of his cabinet. The leaders may face lengthy jail terms if charged and convicted; their charges carry a maximum of 30 years. President Puigdemont and his cabinet members have fled to Belgium, whose immigration minister states that Belgium is obligated to grant Puigdemont and his members political asylum if they request it. Currently the Catalonian leaders' exact whereabouts are unknown.
10/30/17: Women lost at sea found
Two women, Jennifer Appel and Tasha Fuiava, and their two dogs have arrived on land after spending five months lost in the Pacific Ocean. Their boat was found 900 miles southeast of Japan and later dropped off at the US naval base in Okinawa. The crew states that they weren't as prepared as they should've been. What was supposed to be a month long trip went astray after their mast and engines failed near the start of their trip. Despite this traumatic experience, the women state that they are planning their second trip: "We still never got to see the 20,000 islands [of the South Pacific], so I think that would be the most fantastic trip for May of next spring."
10/31/17: Manhattan truck terror attack
On Halloween, a rented truck barreled down the street of Manhattan, intentionally running over several cyclists down a busy bicycle path before crashing into a school bus near the World Trade Center. The suspect was identified by law enforcement as Sayfullo Habibullaevic Saipov. Witnesses state that Saipov stepped out of the truck with two weapons before he was shot in the abdomen by law enforcement. The "weapons" were later discovered to be a pellet gun and a paintball gun. In addition to the weapons, authorities found a note in the truck declaring this attack in the name of ISIS. This attack resulted 11 people injured as well as 8 casualties. New York Mayor Bill de Blasio states, "This was an act of terror, and a particularly cowardly act of terror." The FBI's Joint Terrorism Task Force is currently leading the investigation.
11/01/17: Scientist discover mysterious void in the Great Pyramid
Scientists have found a hidden chamber, measuring 30-meters deep, in Egypt's Great Pyramid of Giza- the first major void discovery since the 19th century. The pyramid, also known as King Kufu's Pyramid, has a smaller void that was discovered previously. Mehdi Tayoubi, a co-founder of the ScanPyramids project and president of the Heritage Innovation Preservation Institute states that this void can be a variety of things: "It could be composed of one or several structures… maybe it could be another Grand Gallery. It could be a chamber, it could be a lot of things." The void is unlike others of its kind because it is not connected to any chambers or tunnels. Tayoubi and his team are currently coming up with hypothesis as to the purpose of this void.