Five Things Friday: from riots to ventriloquism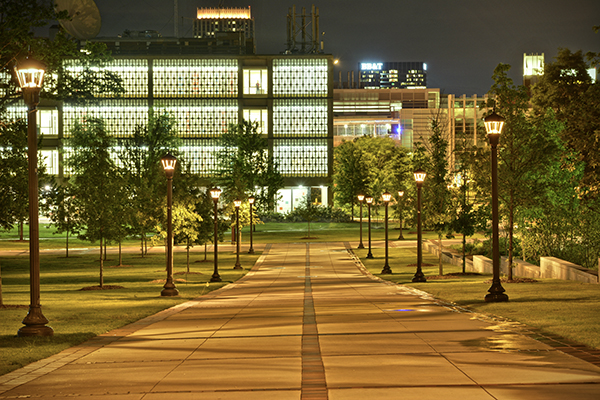 09/16/17: Georgia Tech pride leader killed by police
Late Saturday night, the president of Georgia Tech's Pride Alliance student group ,Scout Schultz, was shot by the campus police. The campus police were called to respond to a man carrying a knife. Witnesses recalled police surrounding Scout Schultz as they told the student, who identified as neither male nor female, to drop the weapon before firing. The campus was put on lockdown as Schultz was hurried to a hospital in Atlanta where he passed away Sunday night. Lance Wallace, Georgia Tech's spokesperson, released a statement in response to this tragic event: "Answering violence with violence is not the answer. Our goal is to work diligently to make positive change at Georgia Tech in an effort to ensure a safer campus for all students." Riots erupted the next day as students protested the use of excessive force the police applied. 
09/17/17: 2017 Emmys take place
The 69th Primetime Emmys Awards – a night where actors and actresses of the little screen get the recognition they deserve- crowned winners for various categories. The Handmaid's Tale, a dystopian drama on HBO, not only won the title of best drama series, but also seven other awards. Other winners include Saturday Night Live for the best variety show along with several other awards, making this one of the variety show's most successful years. This year the Emmys were politically charged, as S.N.L's success – based partially on comedy acts such as Alec Baldwin's interpretation of President Trump along with Kate McKinnons interpretation of Hillary Clinton – fostered an ever-growing conversation about the role of politics in entertainment media. 
09/18/17: Bus crash in New York leaves three dead
Early Monday morning, a deadly bus crash in Queens, New York City left dozens injured and three dead. A private bus, carrying tourists, hit a city bus, containing fifteen passengers,  and the city bus flipped over. Pedestrians and surrounding cars were caught in the cross-hairs of the accident, leaving more injured. Queens resident, Yong Suk Miller, recalls hearing the crash from her seventh floor apartment on Northern Boulevard, the street where the collision took place, "I feel the building shake a little. I hear crunching and shaking… I thought it was truck. Then I hear a lot of ambulances and fire trucks. This is bad." Investigators are looking over surveillance cameras to determine the exact cause of the magnitude of the collision.
09/19/17: Hurricane Maria leaves Puerto Rico distraught
Less than two weeks following Hurricane Irma, Hurricane Maria devastates Puerto Rico and is expected to head towards Dominican Republic and United States' Virgin Islands. The hurricane left Puerto Ricans without power and one citizen dead. President Trump sent his condolences to the Puerto Ricans in the form of a tweet: "Puerto Rico being hit hard by new monster Hurricane. Be careful, our hearts are with you- will be there to help!" Although the hurricane is a Category 3, experts state that it is possible for the hurricane to maintain its intensity or even strengthen in the coming days. Hurricane Maria is expected to reach the Caribbean Islands by Friday. Unlike Hurricane Irma, Hurricane Maria is not expected to hit mainland America.
09/20/17: America's Got Talent crowns a new winner
Wednesday night, 52 million Americans sent their vote to pick the 12th season of winner America's Got Talent. 12 year old Darci Lynne Farmer won this seasons competition for her singing ventriloquist act, an act that amazed the fans and judges all season. Her act, which featured various puppets each show, focused equally on her singing skills as her skill as a puppeteer: she was able to sing various, diverse, difficult songs without moving her mouth, shocking all that witnessed her performances. "My journey was so fantastic. Everyone here is so kind and so amazing and everybody here helped me win!" exclaimed Farmer after her victory. The other finalist, 10 year old singer Angelica Hale, was seen hugging and congratulating Farmer after the show.
Leave a Comment
Donate to The Lambert Post
Your donation will help support The Lambert Post, Lambert High Schools student-run newspaper! Your contribution will allow us to purchase equipment and cover website hosting costs.