Inside The Mysterious Gateway Academy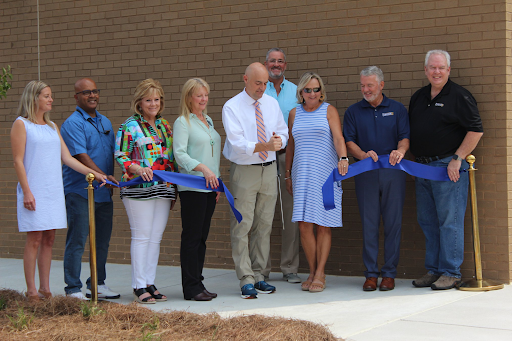 A new school, opened in August of 2021, has been founded for troublesome youths. This school is regarded as an academy that provides pupils with a second chance. A school that accepts pupils who have problems with discipline, attitude or addiction and helps them become successful adults. This school is Gateway Academy. 
Located at Hill Center on Almon C. Hill Drive, Gateway was established in order to ensure that students who have had issues with discipline or school rules are sent to an environment where they are closely monitored, but are also able to pursue an education. 
Over 70% of students attending Gateway have had a drug or alcohol offense and more than 80% of students take drugs or alcohol on a daily basis. Gateway has ensured that students are given the correct treatment for addiction without having to attend a rehabilitation center. Students are given support groups twice a week as well as individual counseling. 
 Gateway Academy is known to also enforce strict rules and policies for its students in order to ensure that students are always in a safe and productive learning environment. 
At this academy, one of the most distinctive ideas compared to other public schools is the strict enforcement of uniforms. Students are required to wear a school shirt with the gateway emblem and pants that are only certain colors. Although students have dress-down days, they still have only specific outfits that they are allowed to wear. 
Not only do they have strict rules for attire, but they are also monitored on what they bring to school. For example, bags, food other than lunch and other accessories are strictly prohibited. Students are also scanned from head to toe before they complete in order to ensure that they have not smuggled in anything that they are not supposed to.
Parents also have strict rules when it comes to transportation. Gateway academy's school schedule starts at 8:30 and ends at 3:15; 25 minutes earlier than other public schools. Parents are required to pick up their child(ren) by 3:30 and failure to do so may result in the student being removed from the academy. 
Despite the fact that the school has stringent rules and standards in place, they work to ensure that kids who have had a challenging past graduate with a bright future ahead of them.
Leave a Comment
Donate to The Lambert Post
Your donation will support the student journalists of Lambert High School. Your contribution will allow us to purchase equipment and cover our annual website hosting costs.