Trunk-or-Treat!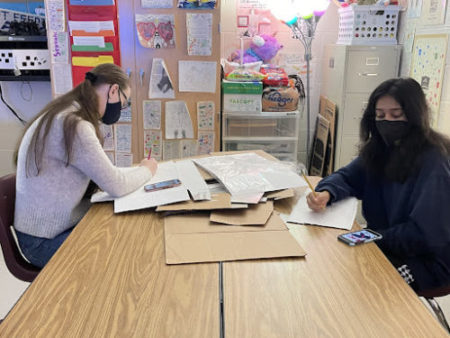 The month of October is typically associated with Halloween festivities. Scarecrows are prodded into backyards. The warm smell of pumpkin is sprinkled into the air. Bulks of candy are stacked high on store shelves. 
This year, Lambert High School is proud to host a Trunk or Treat for the kids of Sharon Elementary! To add to the excitement, this is the first year that the Lambert Student Government Association is hosting this event!
Each club will organize their own vehicle to a specific theme to give the vibe of trick or treating, and the volunteers of the clubs will dress up according to the theme. 
To put in a brief summary, Trunk or Treat is an event where rather than houses being the place where trick or treaters stop by, car trunks are the primary source of candy. Hosters of these vehicles decorate their trunks with a plethora of themes and designs. Not only do they provide candy, but the volunteers also host entertaining mini-games and prize opportunities.
Why exactly have the Lambert staff decided to take part in this event? The host of the event, Mrs. Tillis says it's just something that she found fun. Something that she feels would bring a sense of unity, especially between the numerous clubs that are volunteering at Lambert.  
"It looks like we're gonna have anywhere between 25 and 30 (clubs)," Mrs. Tillis said. 
SGA, The Healthcare Occupations Students of America (HOSA) and The Future Business Leaders of America are just some of the notable clubs that are participating (FBLA).
The tenth-grade section of the SGA is designing their trunk to be themed as "Jurassic Park." The students will do a number of tasks to make an ordinary trunk seem like a gateway to the dinosaur world such as adding on fake plants, painting a stone frame and adding on rubber dinosaur heads.  
Clubs will not only provide an entertaining theme for the trunk, but festive games to go along with them as well. With the hosts of the trunk dressing up to pay homage to the theme, the visitors are sure to have an entertaining experience. 
The date is set to October 23rd, during the time of 10:00 AM to 1:30 PM! The event will take place in the Lambert Gym Parking lot. Events like these not only provide some joy to younger children but show off the Longhorn pride that Lambert is all about!
"[The Event is] not just Sharon [elementary]," Mrs. Tillis proudly declared. "It's any elementary, or middle schooler or anybody in our community who wants to come."
Leave a Comment