What is the Governor's Honors Program?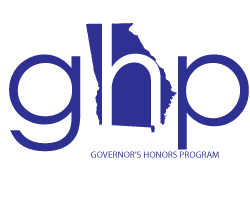 According to the Governor's Office of Student Achievement, 
"The Georgia Governor's Honors Program (GHP) is a residential summer program for gifted and talented high school students who will be rising juniors and seniors during the program." 
This program is designed to offer a type of instruction students cannot experience within the classroom. The GHP strives to give students a unique academic, cultural, and social experience with the hope of encouraging the next generation of leaders.
The GHP prides itself on selecting students who are passionate about what they're studying. Test scores are a minute aspect of a GHP finalist, rather they emphasize curiosity and a desire to learn. The GHP is held at a university campus in late June and ends in early July. At the program, students attend classes in the mornings and afternoons in their nominated areas of study, and in the evening they explore various social opportunities. 
The GHP has a myriad of areas for which students can be nominated. 
They offer:
Agricultural research, biotechnology, and science

Communicative arts

Dance

Engineering*

Mathematics 

Music*

Science*

Social Studies*

Theatre Performance 

Visual Arts 

World Languages*
* indicates areas with further concentrations
To be a GHP student, there is an extensive application process. First, rising juniors and seniors must be nominated by their local district. Once the nominees are selected, they create a GHP account where they will submit their applications and various documents including a teacher recommendation. The semifinalists are then chosen and scheduled for interviews. Based on the student's application, interview and recommendation, the finalists are notified of their acceptance and asked if they would like to attend. 
Evan Magill, a current senior at Lambert, attended GHP his sophomore year for percussion. 
"I was constantly surrounded by other students who were all terrifyingly passionate about their areas of study, so as a musician and composer I was thoroughly inspired," Magill said.
Magill also mentioned the exhaustive application process required for GHP.
"Each of the in-person auditions was accompanied by an interview, where the judge[s] would ask questions about your history with music performance, what you hoped to gain from the experience and so on," Magill explained. "The application process itself was a bit arduous, but the experience was well worth the work I had to do to become a finalist." 
Piper Garrett is another Lambert senior who attended GHP and studied French her junior year. Her biggest challenge in the program was 
"Being away from family for so long and then not being allowed to visit," Garrett said. 
After the initial adjustment, however, Garett was able to fully enjoy her GHP experience. 
"You make good friends, you just kinda lose that feeling," she explained. 
Despite the sacrifices, GHP was not without its incredible learning opportunities and unique experiences.
 "I learned a few things about French history, but the main thing I learned was that I'm capable of anything," Garrett said. "Everyone asked why I was giving up my summer to go to GHP, and I was getting skeptical too; the moment I stepped on campus I knew that this was going to be life-changing, and I think the other finalists can agree it was."
The current nominees are working their way through this year's application process and we look forward to seeing who represents Lambert in the 58th iteration of the program. For more information visit the Georgia Governor's Honors Program website.
Leave a Comment
Donate to The Lambert Post
Your donation will support the student journalists of Lambert High School. Your contribution will allow us to purchase equipment and cover our annual website hosting costs.