Time To Crown a New King of Indian Cinema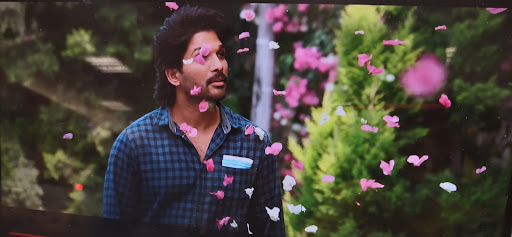 For decades, the film industry of northern India, famously known as Bollywood, has dominated Indian and global cinema at the expense of the lesser-known industries of the South. With beloved movies such as 3 Idiots, Kabhi Khushi Kabhie Gham and other classics winning fans all over the world, the Hindi-dominated Bollywood industry was accepted as the superior cinema to the regional language films of the South, leading to the former dominating national box office sales and garnering the most fan following among the two. However, the North-South debate has taken a vastly different turn in the last few years, with southern cinema making massive breakthroughs on the national and global level in comparison to its northern counterpart. Just last week, the song Naatu Naatu from the worldwide Telugu hit RRR won unprecedented honors at the Golden Globes, taking home the Best Original Song award in a stacked lineup of potential contenders. This meteoric rise of South Indian films coupled with the unexpected stagnation of Bollywood films and content has led to the industry gaining a large fan following outside of their home states and a newly deserved prominence compared to the rapidly-staling Bollywood industry. With this in mind, it is clear that the time has come to crown a new king of Indian cinema, due to the South's focus on adhering to and promoting its culture through their movies as well as Bollywood's current inability to appeal to the masses.
One of the major reasons why South Indian films have bettered the Bollywood industry is due to their focus on crafting unique storylines and promoting their unique traditions and culture. While Bollywood movies have deviated from their culture and origins, films from the South actively incorporate elements of the ethno-lingual identity into their storyline, background and characters, making them popular and endearing among the masses. This practice has made for a much more authentic and homely feel, which has resonated with audiences all over the world in past years.
"I like the message behind South Indian movies, as they actively try to promote the culture of India," Lambert sophomore Sheel Shailesh explained.
Clearly, by remaining true to their roots and producing entertainment that embraces rather than hides their culture, southern film industries have been able to thrive and succeed at the expense of Bollywood. Recent hits such as Ponniyin Selvan were historically and culturally significant to a wider Indian audience, and took well-beloved storylines and adapted them accordingly to fit the big screen. Such depth and nuance in filmmaking has helped skyrocket southern cinema to the top of the ladder, clearly demonstrating why it is the superior genre in the Indian film business.
Meanwhile, Bollywood has found itself stuck in a stagnant phase over the past few years, with the industry unable to generate attractive content that has made a cultural impact in the same way many Southern hits have done recently. Their movies are plagued with repetitive, cut-and-paste storylines with uninspiring performances and an overall lack of viewer appeal. Such trends have contributed significantly to Bollywood's falling off from its previously exalted position on Indian and global cinema stages.
"Nowadays, Bollywood movies keep trying to imitate Hollywood movies," Lambert sophomore Pranav Srambikkal said. "When I watched Pathan recently, which was supposed to be Shahrukh Khan's big comeback…it felt like a James Bond rip off. They're trying to Americanize their film industry, which I feel is not right."
Bollywood's betrayal of its unique cultural and linguistic self has led to unsuccessful attempts across the board to emulate Western cinema styles, most of which would not thrive in an Indian market or as a Bollywood movie itself. This makes for nearly an entire industry of once-superior movies to be at an extreme low point, where fresh ideas, music and storylines are becoming scarce to come by. These negative attributes have all led to Bollywood's steady decline and its resulting domination by the South's film industry.
Indian cinema is a global entertainment phenomenon that has attracted viewers all over the world. While the North-South split has often been ruled in favor of the former, with its large exposure and fan-following, it has failed to keep with the audience's wants and its own cultural context, leaving the door for many southern hits to make massive waves globally. It is clear from the past decade of moviemaking or so that it has become the South's turn to shine, establishing once and for all that it has deserved the position as the undisputed king of Indian cinema.
Donate to The Lambert Post
Your donation will help support The Lambert Post, Lambert High Schools student-run newspaper! Your contribution will allow us to purchase equipment and cover website hosting costs.