Roger Federer: A Tennis Legend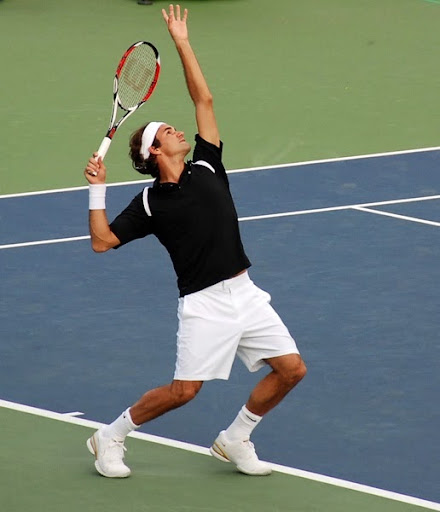 Twenty Grand Slam men's singles Championship titles, eight Wimbledon titles and currently the world's seventh highest-paid athlete, tennis legend, Roger Federer, is one of the greatest players of all time. At the age of 40 years old, he is the oldest active Association of Tennis Professionals (ATP) singles player and is still currently ranked 16th in the world.
While Federer has achieved astonishing accomplishments, it is undeniable that his age has presented challenges. Saketh Ramakrishnan, a freshman at Lambert as well as a Federer fan and tennis enthusiast, acknowledges the negative effects Federer's age has had on his performance.
"Age is definitely a factor that hinders Federer to play at his best level," Ramakrishnan explained.
Despite his age, Federer still ranks high amongst today's newer generation professional players. Because of this, many players have been motivated to continue pursuing professional tennis.
"Many of these players look up to him as an idol," Akash Reddy, a Lambert High School Freshman, explained. "He is still one of the best players in tennis [and] this can be very motivational for younger players."
The tremendous impact Federer has had not only on tennis but sports as a whole has led him to be considered a legend in the sports community. He will inevitably be remembered as one of the greatest tennis players of all time. Currently, Federer is expected to begin playing again in mid-2022 after he recovers from a knee injury, and fans are expected to see him stick around for a couple more years.
Leave a Comment
Donate to The Lambert Post
Your donation will help support The Lambert Post, Lambert High Schools student-run newspaper! Your contribution will allow us to purchase equipment and cover website hosting costs.