Starting the Soccer Season with Coach Wilson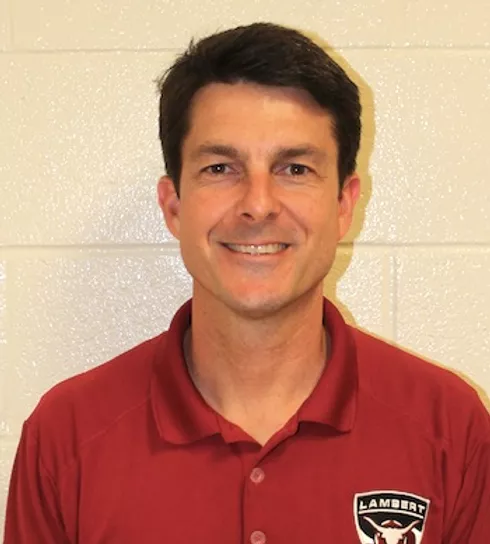 Coach Wilson gave life to the establishment of Lambert's soccer program and continues to oversee its various accomplishments. He led his team to two back-to-back state championships in 2018 and 2019 and strives to put some more under Lambert's belt. Mr. Wilson is a Social Studies teacher at Lambert and is heavily involved in the Longhorn community and various activities, namely, being the head coach of the boys' varsity soccer team.
Wilson has a close attachment to the game and an extensive soccer career. He grew up playing soccer and played at UAB where he started coaching a high school girls' soccer team. He never intended to become a teacher, but the college he worked at required a degree in order to be a part of the coaching staff. He decided to get his master's in education and completed his student teaching. Coach Wilson ended up loving the interactions with students and the idea that "the classroom is what you make of it." Years down the line, Lambert caught the eyes of Wilson and his family because of the atmosphere and open opportunities for his family's soccer-centric mindset. 
The team pulled together their efforts to win the 2018 state championship, and once again in 2019. Unfortunately, their season was cut short in 2020 because of the pandemic, but Wilson and his players are hungry to win again this year. Covid-19 is majorly affecting the dynamics of the team in many ways. One way is that the team wasn't able to start practicing until January when they normally begin in the summer with camps and in the fall with workouts. Nonetheless, the Longhorns always find a way to persevere through their trials. Coach Wilson expressed that this year's team is full of talent, potential, speed, and desire. 
Coach Wilson has his own approaches to coaching and ideas of what exactly a team needs in order to attain greatness. Soccer is an intense sport that requires a lot of practicing and intense training, which means that the team spends a lot of time together. The extensive time the team spends together yields close, individual relationships between Wilson and all his players. His coaching philosophy is that "the whole and individual are just as important and neither can be compromised for the other." Wilson has different tones with the team when he deems it necessary and he would never carry personal feelings into the way he coaches the team as a whole.
Coach Wilson's coaching style wouldn't be possible without a cooperative and skilled team. Besides innate skill, players need a strong work ethic and a positive mentality that contributes to the team as a whole. He emphasizes how important it is for every player to make their own individual sacrifices. 
Lambert's soccer program has created its own legacy. Lambert has made a name for itself and is known as a force to be reckoned with in Forsyth. With a track record of two state championships and a whole lot of ambition and skill, the Longhorns have the perfect setup for a great season.
Leave a Comment
Donate to The Lambert Post
Your donation will help support The Lambert Post, Lambert High Schools student-run newspaper! Your contribution will allow us to purchase equipment and cover website hosting costs.