The Best Fall Recipes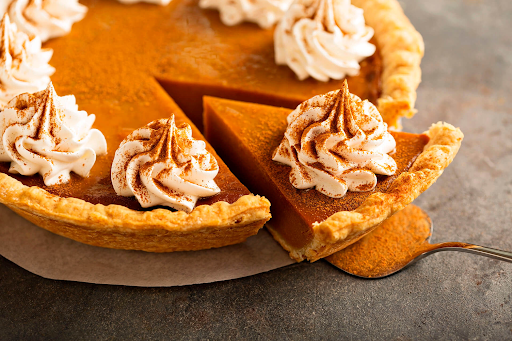 It's that time of year again where it's time to break out the pumpkin spice and your favorite cardigan. Fall is rapidly approaching and what better way to celebrate this than with a homemade dish that is sure to get your mouth watering. 
Pumpkin bread is a staple when it comes to fall desserts. The best pumpkin bread that has ever been made comes from Amanda Pelay. 
"I followed the recipe but I measured the ingredients with my heart,"Amanda exclaimed.
The recipe for her famous pumpkin bread can be found here.
Another amazing dish that may shock some people is butternut squash mac and cheese. This is also another dish that Amanda Pelay is an expert in. The recipe can be found here. 
Continuing with the pumpkin theme, pumpkin cheesecake rolls are guaranteed to get you into the fall mood. This delicious dessert screams fall. The recipe can be found here.
Heidi Harris, a senior at Lambert high school, is a master baker and cake decorator. So it is only fitting that her favorite thing to make during the fall is a spiced carrot cake.
"Fall to me tastes like a homemade carrot cake," Heidi said.
The recipe for Heidi's famous carrot cake can be found here. 
However, arguably the best fall recipe is pumpkin pie. This dessert is a classic and it is the best part of the season and everyone should try it at least once during the season. If you make one dessert this season, it should be pumpkin pie!
The recipe for pumpkin pie can be found here.
No matter what you bake this fall, it is bound to be delicious and create everlasting memories of this wonderful season. 
Leave a Comment