The Boy, the Owl, and the Search for Purpose
"This is a poem I wrote sophomore year, with some revisions made to it since then. The main theme of the poem is that our purpose in life is to help and serve others, which I wholeheartedly believe." -Nick Schwarzmann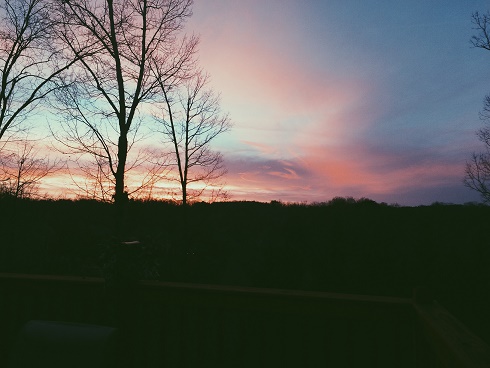 The Boy, the Owl, and the Search for Purpose
There was a young boy who was sad and distraught,
He moped around his quiet, empty house, thinking his life was all for naught,
He thought to himself, "Why are we living? What's life all about?"
He couldn't answer those questions, so his face had a pout,
The boy took to the dark, lonely forest to find the wisest creature he knew,
There he found the Owl, who greeted him with, "Who?"
"Oh, Wise Owl," said the boy,
"What's the purpose of life? What will bring me joy?"
The Owl stared deeply, and responded with "Who?"
The boy was confused, he didn't know what to do,
"I thought you were wise, Owl, now please help me out!"
Again the Owl responds with, "Who?" this time in a shout,
The boy became increasingly upset,
He couldn't understand what it was the Owl meant,
"Please, Mr. Owl, I'm having a crisis,"
"I have no idea what the purpose of life is,"
"And now I am getting tired of your shenanigans,"
"So, I shall ask you once more, and do NOT say 'Who?' again,"
"Who?" screams the Owl, "Who? Who? Who?"
"The purpose of life begins with 'Who',"
"Who are you impacting? Who are you serving?"
"When you do things for others, you become more deserving,"
"To have a full life, you must put others first,"
"You must cheer them up when their lives are the worst,"
"You see, my boy, life is a car"
"You have to give it everything it needs before it can take you far"
"I get it," says the boy, "it is finally understood,"
"The purpose in life is to make people feel good"
"I'm glad you now understand why you're here on this Earth,"
"Oh thank you, wise Owl, I now know my worth!"
Now that the boy knew his purpose, he was finally content,
You must impact the lives of others, and then you are set.
Leave a Comment
Donate to The Lambert Post
Your donation will help support The Lambert Post, Lambert High Schools student-run newspaper! Your contribution will allow us to purchase equipment and cover website hosting costs.