The Met Gala: Complaints, Controversy and Change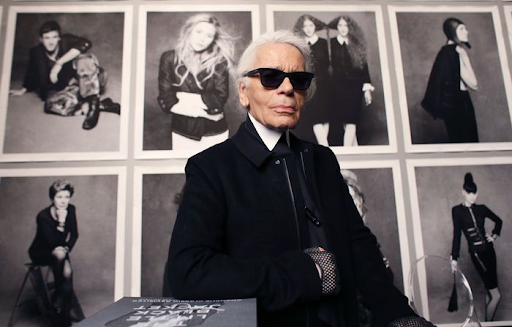 Since 1948, the Met Gala has been notorious for its varied celebrity fashion styles. It wasn't until 1973, however, that the grand event incorporated eye-catching themes to allow designers to showcase their work. Obvious, but often unknown, The Met Gala is actually a fundraising event for the Metropolitan Museum of Art's Costume Institute in New York City.
For 2023, the theme is "Karl Lagerfeld: A Line of Beauty." This theme involves designs from some of Lagerfeld's unreleased works, along with lines of clothing inspired by his legacy. However, this theme has caused quite a controversy.
Karl Lagerfeld was a creative designer, best known for directing the works of Chanel. He passed away on February 19, 2019. 
Being the director of Chanel isn't all he's known for though. He is also notorious for his fatphobic ideologies and tolerance for sexual assault.
For example, his statement regarding the #MeToo movement in 2018 supports these accusations. 
"If you don't want your pants pulled about, don't become a model," he said. "Join a nunnery, there'll always be a place for you in the convent."
 Many are upset that the renowned gala would approve a theme honoring a duplicitous man, but Lambert senior Sanzy Kothari isn't surprised.
"[Models] go through that every day," Kothari said. "A lot of people just like to turn an eye from it."
At last year's Met Gala, many fashion enthusiasts were unhappy with how celebrities' looks reflected the American theme. Instead of Marilyn Monroe-inspired lines of clothing, many stars chose their own theme to follow.
 Kothari had a different vision for the upcoming Met Gala. 
"I would have loved a Space theme," Kothari said. "There's so much you can do…you can do astrology…you can take stars and constellations. You can even take inspiration from Greek gods and goddesses! "
Although there have been no revisions to the theme, fans and celebrities alike advocate for a healthy fashion industry. Some of this awareness includes fabrics that represent a variety of cultures and sizes that withstand the stereotypical "model body." 
"I feel like the Met Gala was created in a way to show art through fashion," Kothari
stated. "To create something symbolic, and something that represents a bigger kind picture, something empowering." 
It's essential that a fashion event as influential as The Met Gala strives for a positive image. Many celebrities and artists can sway a large audience to attend the Met Gala. If some of these negative inclusions persist, the gala's attendance may be at an all-time low.
For more information regarding the Met Gala, visit their website.
Donate to The Lambert Post
Your donation will help support The Lambert Post, Lambert High Schools student-run newspaper! Your contribution will allow us to purchase equipment and cover website hosting costs.