Keith Deltano stops by Lambert for anti-bullying assembly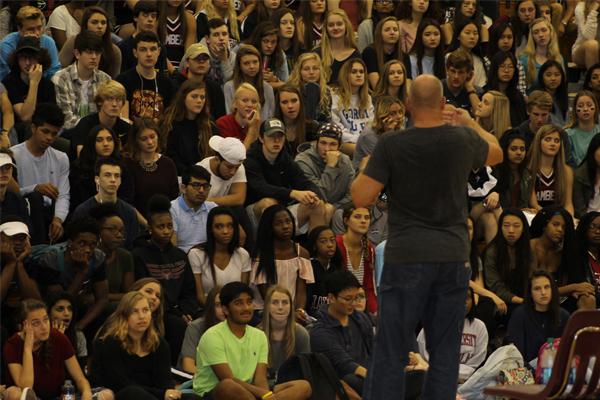 Lambert has always had an overall feeling of mistrust between students. There are sometimes clear lines between groups of people. There is constant drama and gossip being thrown around. On October 7, Lambert took initiative to try to combat these issues by welcoming Keith Deltano, an award-winning teacher, an educational comedian and anti-bullying speaker.
Deltano welcomed every grade in the gym during separate periods. His message was clear and simple; be nice and accepting of everyone.
Deltano uses a quirky and comedic approach to try to resonate with high school students. He told funny stories combined with a militaristic boom to his voice to grasp the students' attention. He spoke directly about problems that happen here at Lambert. He spoke about exclusivity, cyber bullying and accepting everyone.
Here is  a link to his website and a video demo of his assembly.