Why We Need to be Listening to What We Hear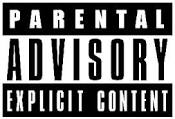 As ease of access to mass communication continues to increase in the so-called technology age, musicians find that they have the ability to reach more listeners than ever before, particularly teenagers, through instant conversations via social media or free listening available on every device at any time. The average teen spends more than seven hours a day consuming media, spending nearly three of those hours listening to music. In 2013, the explosive popularity of Robin Thicke's "Blurred Lines" alarmed many who questioned the song's misogynistic lyrics and accused Thicke of perpetuating cultural appropriation. Little more than a year later, Magic!'s debut single "Rude" is causing similar controversy, as frontman Nasri Atweh sings of marrying a girl against her father's wishes and without her own consent. Parents have voiced concerns over the unruly nature of Atweh's lyrics, and one father's viral response, "The Dad's Side of the Story," has more than ten million YouTube views.
In light of these songs' provocative messages, is it not justifiable to consider their effects on teenager's minds? A study in the Elon Journal of Undergraduate Research in Communications found a positive correlation between misogynous thinking and consumption of music containing demeaning language towards women when surveying how students reacted to such lyrics. "Blurred Lines" was downloaded more than seven million times in the U.S. alone, a troubling figure when considering the potential impact. But other studies show that music with positive implications, such as "Help!" by the Beatles, elicits kinder and more empathetic responses in listeners than in those who heard music with neutral or seemingly meaningless messages. This presents an encouraging view when evaluating the popularity of body confident songs like Meghan Trainor's "All About That Bass" or Kelly Clarkson's "Stronger."
However there is another broad topic being discussed increasingly often in chart-topping music, one that could be even more important for teenagers to be hearing. The success of Macklemore & Ryan Lewis' single "Same Love," which promotes acceptance of same sex relationships, suggests that songs with context in social justice can be just as popular as those that endorse misogyny (albeit to an earworm tune). Recently, Irish musician Hozier has been praised for his take on equal rights in "Take Me to Church," the video for which exposes the inhumane treatment of gay men in Russia. Whether or not one subscribes to the same ideology as Macklemore or Hozier, their bold statements on world issues are admirable, if only for being brave enough to sing about something other than "twerking." Perhaps it is in the best interests of teenagers to listen a bit closer to what they are hearing, and make note of the messages that they are being sent.