All About the Fires in Australia and How You Can Help
Australian forests have been burning since the middle of November, and this burning has led to the loss of a high amount of Australian wildlife. Many Hollywood stars have spoken up about the issue, and are encouraging their fans to donate to relief efforts.
 The Australia bush fires began in the middle of November, with a fire that started in an area near Toowoomba that burnt over 49,000 acres. Since then, the bush fires have spread all across New South Wales, having burned over 26 million acres of Australian land as of January 8, 2020. While wildfires are a common weather occurrence in Australia, Seth Borenstein of the Associated Press said during a Q&A, that "the 'unprecedented wildfires' have been 'supercharged' thanks to climate change…" Owing to the fact of climate change causing abnormal dryness to the forests, Dr. Andrew Watkins, head of long-range forecasts at the Bill of Materials, claims that what would have been a nasty fire season, had become a thousand times worse because of global warming. 
 Researchers have found that Australia has lost over 1 billion wildlife from the bushfires. Over twenty-five thousand koalas have died from the fires, and they have left over 60 struggling to recover from the burns they endured. Entire communities have been forced to evacuate their homes and towns, and, unfortunately, over 25 people have lost their lives. The World Wildlife Fund has predicted that it will take decades for the forests to recover from this traumatic event.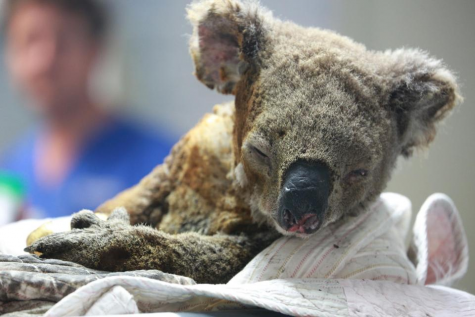 Many celebrities have spoken up about the fires and been persuading their following to research and donate to relief efforts focused on helping those impacted by the bushfires in and around New South Wales. A few of the influencers that have spoken up are Leonardo Dicaprio, Lizzo, Selena Gomez, and many more. For her Golden Globe speech, Cate Blanchett offered her gratitude to the thousands of volunteer firefighters who have been at the center of battling the fires, and said: "When one country faces a climate disaster, we all face a climate disaster." Keith Urban and Nicole Kidman, both raised in Australia, donated $500,000 to the cause. At the same time, Lisa Frank, the founder of Lisa Frank Incorporated, started a campaign for every new follower she received on her Instagram, one dollar would be donated to the effort. 
Video of Chris Hemsworth talking about fires: https://youtu.be/LOpQxQ7mtkU
While you may feel helpless to the cause, there are many ways you can provide your support. You can donate directly to the New South Wales Rural Fire Service to support the firefighters in the center of the flames. To give to the thousands of victims, you can go to GIVIT, which is an Australian nonprofit organization that is taking donations to help people who have been affected by the fires and to purchase essential items. Provided below are the links directly to the donation pages: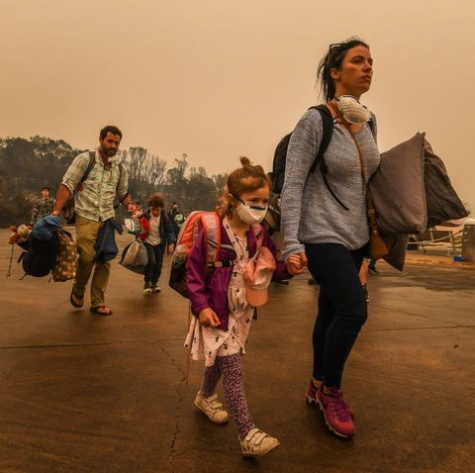 Sources:
https://www.cbsnews.com/news/australia-fires-over-1-billion-animals-feared-dead/
https://www.carbonbrief.org/media-reaction-australias-bushfires-and-climate-change
https://www.usatoday.com/story/entertainment/celebrities/2020/01/04/australia-fires-celebrities-leonardo-dicaprio-iggy-azalea-celeste-barber/2812926001/
https://www.elitedaily.com/p/how-to-donate-to-fight-the-australian-bushfires-because-everyone-needs-help-19784734
Leave a Comment