Key Factors to College Admission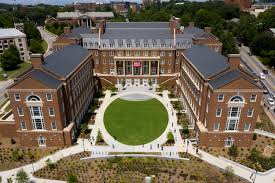 As the waiting period between submitting a college application and getting the final response ends, it can be a stressful time for most high school seniors.  The average turn-around time for the decision is usually around four to six weeks. 
While each application is viewed and analyzed on its own merits, colleges and universities consider a variety of factors and data points during that time. Some include students' grades and essays, but also things like the geographic diversity of the upcoming class. The top factors that determine admission are overall GPA, grades in Advanced Placement courses and the rigor of the student's curriculum. 
Students are advised to start preparing for college as soon as freshman year.
According to U.S. News, "Your record for your college admission starts the first day of ninth grade. For ninth grade, 10th grade, 11th grade, your job is to build up your credentials. Once you get basically to the summer before 12th grade, you need to make a mindset shift from building your credentials to presenting your credentials." 
Admission officers want to see that students have made the most of what's been offered to them throughout their years of high school. This indicates to colleges whether or not a student will demonstrate a passion for the field of study that they are interested in pursuing and will bring a strong work ethic to their campus.
"My academic balance is pretty heavily weighted, considering I am a junior, " Lambert student Sriya Sanaka said. "I would say I do school and homework for about 60% of my day, the rest 40% comes from after school activities or downtime in my day. I do believe this will help for college because with the rigor work ethic I am used to now, it will be extremely easier for me to adjust to the college lifestyle as the work may intensify and the teacher support may decrease."
When preparing for college, it is important to keep in mind that colleges not only look at good grades or standardized test scores, but also extracurricular activities and volunteering hours. These activities are usually preferred as quality over quantity. 
Students often mistakenly think that the only extracurriculars that colleges value are the clubs offered by their high school, volunteering or working with well-known organizations
"College is a lot different from high school and I have learned that it is important to start preparing for the change," Sanaka said. "I do extracurriculars such as mentoring k-5th graders at Brookwood Elementary and being a dedicated volunteer to the Meals by Grace association."
Working part-time, participating in book clubs, selling paintings or jewelry online or creating a small business are all activities that count as extracurriculars and might be even more impactful than just sticking to things that schools have to offer. Engaging in things that interest you are the qualities and skills that colleges look for and are good to highlight. 
Overall, high school is a critical time to make sure you are getting prepared for college and the real world. It offers lots of opportunities to show off your strengths and get to know yourself, by participating in the activities and taking courses that you are genuinely interested in.
Donate to The Lambert Post
Your donation will help support The Lambert Post, Lambert High Schools student-run newspaper! Your contribution will allow us to purchase equipment and cover website hosting costs.