Passion for Fashion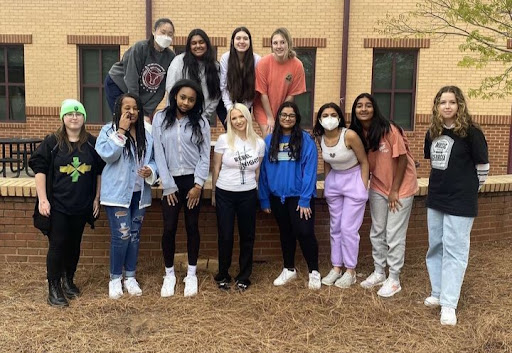 Lambert's Student Association of Fashion is a club that revolves around designing, modeling and styling. SAF allows its members to make friends and collaborate with other people who have the same passion for fashion. The club meets twice a month, usually after school in room 3011. 
SAF addresses the interests and creativity of students who are interested in any field of the fashion industry. Students learn about fashion career opportunities and it is for individuals interested in clothing design, runway, fashion design, makeup, sewing, etc. 
Lambert's Student Association of Fashion is also one of the ways that students can make their high school transcript well fitted for college. College admissions officers' not only look for good grades, but also after school activities because they reveal information about your interests and future passions.
According to New York State, "Studies show that students who participate in after-school activities have greater expectations for the future and were more interested in school than their peers."
SAF also emerges themselves in various field trips and events relating to the fashion industry. 
"We haven't had a lot of events but we did visit SCAD (Savannah College of Art & Design) and took part in a designing demonstration and viewed a fashion exhibit," Lambert freshman Aanishka Agrawal said.
During the school year, SAF had planned on performing a fashion show at the end of the year, but unfortunately due to lack of members, they were unable to execute it. However, they are planning to continue the fashion show next year with increased membership.
On their own, members of SAF are also working on various assignments and projects. 
"Personally, I'm working on more of the fashion marketing side of things and I like to understand how that works," Agrawal said. "As a designer though, I'm currently working on learning embroidery and possibly moving on to crochet." 
SAF also offers workshops, guest speakers and competitions. Overall, this club is a great way to educate students who have a passion for fashion and are interested in pursuing a future in the fashion industry or who are just looking for a fun club to make new friends, relieve stress and learn about teamwork.
Donate to The Lambert Post
Your donation will help support The Lambert Post, Lambert High Schools student-run newspaper! Your contribution will allow us to purchase equipment and cover website hosting costs.