St. Paul Woman finds Missing Dog after 3 Years, All Thanks to a Beer Can
Monica Mathis, owner of lost pooch "Hazel" reported she had lost track of her dog 3 years ago while residing in Iowa. After years of dedicated search, her efforts were finally rewarded. 
Currently living in Minnesota, Monica marveled at the incredible coincidence that led Hazel to be returning home in just a couple weeks.
Monica shares her astonishment when commenting, "I really didn't think that I was ever going to see her again… I've been thinking about her every day."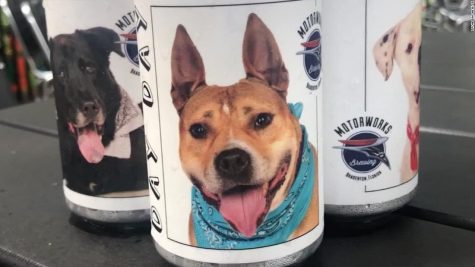 Beer can the infamous Hazel was spotted on
Source: cnn.com
It all started when a beer company by the name of "Motorworks Brewing" decided to present their new line of beers with cute, dog faces from the local shelter in Manatee County, Florida.
Somehow, Mathis stumbled upon the brand's ad while scrolling through Facebook one day.
"The smile, the ears: her defining ears…I was doubtful because it was Florida, but it's not like I was just going to brush it off," she said.
Immediately Monica called the Floridan animal shelter to confirm if Hazel was really staying there.
After analyzing multiple vet records, microchips, and photos, the shelter identified the pup as Hazel. 
Monica Mathis was over the moon and added, "So lucky that I saw that… that she actually got picked and got put on a can because I would have probably never seen her again had I not seen that."
Check out this video to see Hazel and Monica's reunion:
Leave a Comment