Why NBA YoungBoy is a Terrible Rapper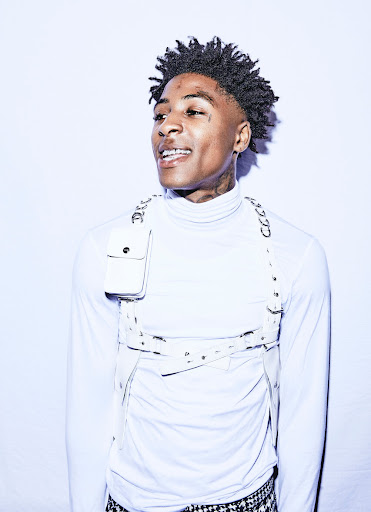 NBA YoungBoy has recently been the face of the YouTube trending music page. He is consistently dropping new music and gaining more popularity with each upload. On Spotify, YoungBoy has garnered over 16 million monthly listeners. However, even with all his success, his music remains dreadful.
NBA YoungBoy's music is either loved or hated, with little in between. Furthermore, a sophomore at Lambert explained how YoungBoy's music is over-hyped.
"People are still trying to ride the wave [follow up with what is considered popular]," the sophomore explained.
NBA YoungBoy's music was not always as terrible as it is now. One of his most popular songs, "Genie," actually had context and meaning. YoungBoy starts "Genie" off by calling it "a pain song," highlighting his struggles, such as dealing with the police. 
Unfortunately, now, his newer songs such as "4KT Baby" have no meaning, talking about drugs and guns in a negative context. He raps about keeping a gun with him on his side, blowing up schools and leaving "you" dead. Due to his explicit lyrics, the sophomore expressed how he felt that NBA YoungBoy's popularity will drop due to the lack of meaningful rap he produces.
"He will drop off in terms of popularity," the sophomore explained.
At the end of the day, NBA YoungBoy will always remain either loved or hated. People can also expect to regularly see people who dislike his music.
Leave a Comment
Donate to The Lambert Post
Your donation will help support The Lambert Post, Lambert High Schools student-run newspaper! Your contribution will allow us to purchase equipment and cover website hosting costs.