7 Comfort Movies to Soothe Your Soul
Movies have the unique ability to take on their own sentimental value depending on the person watching. Apart from what the direct intends, we form our own emotional attachments to certain movies and the times they represent in our lives. Through a nostalgic lens, it can be immensely comforting to revisit childhood favorites or find new ones that remind us of simpler times. Without further ado, here are 7 comfort movie recommendations to keep the chaos of our current times at bay.
Spirited Away (2001, Directed by Hayao Miyazaki): 
Spirited Away tells the tale of a 10-year-old girl who enters an altered world where supernatural beings roam free. After her parents are unexplainably turned into pigs, she must work to escape the realm and free them and herself.  Calling into question the magic of our surrounding world, Spirited Away emphasizes the importance of family and the resilience of children.
 "The animation is so beautiful," senior Emily Weimer said. "It definitely has a very wholesome and interesting plot, and I love the characters like No Face and Susuwatari."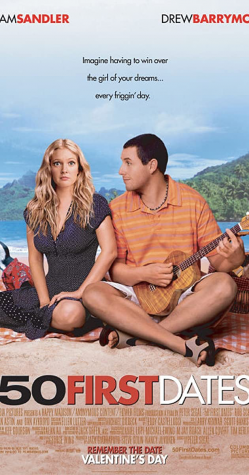 2. 50 First Dates (2004, Directed by Peter Segal): 
Starring the iconic duo Adam Sandler and Drew Barrymore, this unique romantic-comedy vividly illustrates the relationship between Henry, a noted bachelor, and Lucy, a woman with permanent memory loss. With cameos from cute animals and beautiful shots, this movie is sure to make you want to visit to Hawaii. 50 First Dates is a hilarious tale of unexpected romance that emphasizes the resilience of love.
"It reminds me of my childhood and watching movies on Sunday morning with my mom," senior Lane Banta said with a smile.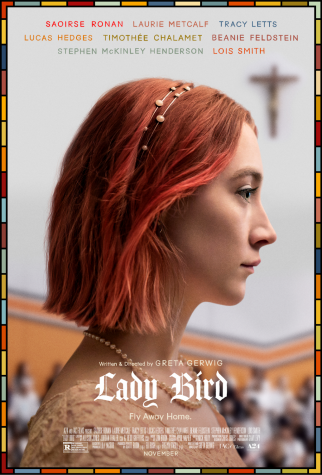 3. Lady Bird (2018, Directed by Greta Gerwig): 
Lady Bird is a beautiful coming-of-age story following Christine "Lady Bird" McPherson as she navigates romantic relationships, friend drama, and family issues. Set in the suburbs of Sacramento, California, this film develops a strong sense of place as seen in the "big blue house" which makes the whole movie feel familiar and comforting to watch. It is a reminder that there is beauty in the seemingly ordinariness of everyday life. And of course, it doesn't hurt to have Timothee Chalamet in the cast.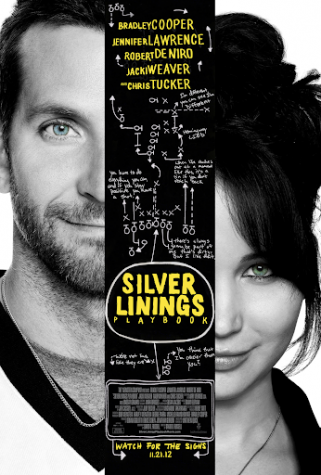 4. Silver Linings Playbook (2012, Directed by David O. Russell):
Silver Linings Playbook features Jennifer Lawrence and Bradley Cooper who play Tiffany and Pat respectively. After meeting at a dinner party, they begin training for a dance competition that Tiffany ropes him into after promising to deliver a letter to his estranged wife. As Pat struggles with bipolar disorder and Tiffany with depression, the two form an unexpected bond. Full of self-improvement montages and determined mindsets, the two set out to become better selves. This movie is a raw portrayal of mental illness and how people find comfort in their lives.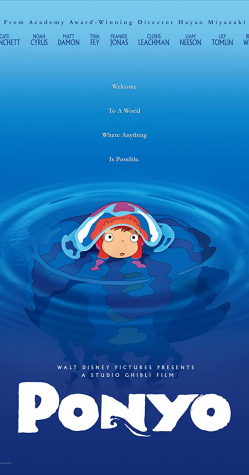 5. Ponyo (2008, Directed by Hayao Miyazaki): 
Ponyo recounts the exciting adventure and instant connection between Sosuke, a five-year-old boy, and a "goldfish princess" turned human that Sosuke affectionately nicknames Ponyo. Together they navigate natural disaster, Ponyo's evil father, and her sudden transformation into a human. Represented by stunning japanese animation and heartwarming life lessons, Ponyo has the wholesome potential to captivate all demographics and fill them with childlike wonder.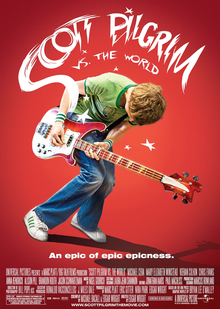 6. Scott Pilgrim vs. The World (2010, Directed by Edgar Wright):
Scott Pilgrim vs. The World is a wholesome action story that follows Scott Pilgrim's awkward shenanigans. After he meets Ramona Flowers, he discovers that he must defeat all of her evil exes in order for them to be together. Complete with comic book illustrations and catchy songs, this movie is easy to mindlessly watch and enjoy.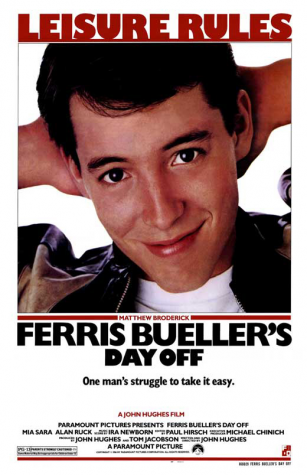 7. Ferris Bueller's Day Off (1986, Directed by John Hughes):
Ferris Bueller's Day Off  is proof that you can't beat the classics. This timeless film shows the antics a teenage boy gets into when he decides to skip school one day. From cruising in a Ferrari to wandering the streets of Chicago, it is the ultimate feel-good movie. Showing the prevalent fashion, hair styles, and ambience of the 80s, this film is like a time capsule. It is a reminder to have fun with life and to not take anything too seriously because, in the words of Bueller, "Life moves pretty fast, if you don't stop and look around once in a while, you could miss it."
Leave a Comment
Donate to The Lambert Post
Your donation will help support The Lambert Post, Lambert High Schools student-run newspaper! Your contribution will allow us to purchase equipment and cover website hosting costs.