Top 5 Netflix Picks to Satisfy any Horror Movie Fanatic
As the nights get chillier and the leaves begin to fall, the familiar October presence is upon us once again! Whether celebrating the spooky season entails carving pumpkins or trick or treating, enjoying a spine chilling horror movie on the 31st is the perfect way to end the month's extravaganzas with a bang! Instead of spending hours trolling Netflix for a five-star experience, stop your search here and check out which horror films Netflix subscribers felt were definitely worth your while!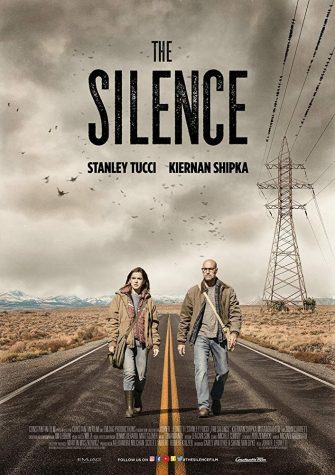 #5 The Silence 
The 2019 horror film titled "The Silence" can best be described as a chilling apocalyptic experience with a gut-wrenching spin. Featuring a teenager hard of hearing accompanied by her family, audience members attempt to navigate a world occupied by human-eating monsters who are triggered by any form of sound. If that isn't terrifying enough, the family's bad luck seems to double throughout the film as the group stumbles upon a cult (that is bound to give you goosebumps) while searching for a place to seek refuge. 
Main Characters:
–Kiernan Shipka as Ally Andrews 
–Stanley Tucci as Hugh Andrews
–Miranda Otto as Kelly Andrews
–Kyle Harrison Breitkopf as Jude Andrews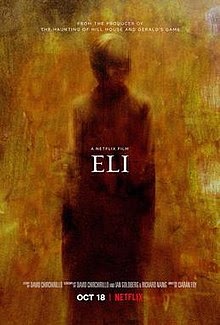 #4 Eli 
A solid film featuring a haunted house is always a must when scouting for insane plot twists and exhilarating paranormal activity! If you're one for undetectable jump scares and mind crumpling storylines, the horror movie "Eli" is the perfect choice for you! The story centers around a young boy suffering the ups and downs of an auto-immune disease only to find out his treatment center is not all it's cracked up to be! 
Main Characters:
–Charlie Shotwell as Eli
–Kelly Reilly as Rose 
–Max Martini as Paul
–Lili Taylor as Dr. Horn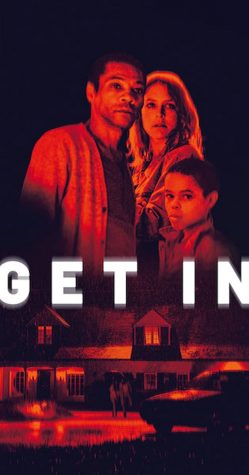 #3 Get In 
Ever feared an unwelcome guest is sitting in your living room while you're enjoying Pina Coladas on the beach? Well, maybe it's best to just watch the scenario rather than experience it! With the horror film, "Get in", audience members can kick back and do just that! In this high-intensity storyline, a man by the name of Paul and his family are arriving back from a vacation only to be greeted by a posse of squatters. The unwelcomed house warming gift inevitably triggers Paul to "see red" and fall into a violent surge of anger! Needless to say, a sticky situation begins to develop leading the family down a spiral of conflict and into an even darker end. 
Main Characters:
–Stéphane Caillard as Chloé Diallo 
–Adama Niane as Paul Diallo 
–Paul Hamy as Mickey 
–Carine Bouquillon as Sophie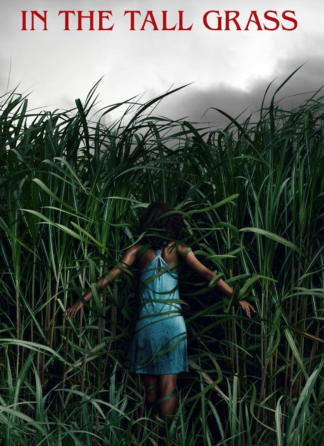 #2 In the Tall Grass
Corn mazes are always a blast to visit with friends and family in the fall! Something about finding your way through a puzzle on a breezy fall afternoon is quite appealing to many! But have you ever been lost in one for over an hour? Once you become the last of your party to get out of the trap, a festering panic always begins to boil. Something about the idea of being completely and utterly lost is just absolutely terrifying. The film "In the Tall Grass" nurtures that exact "butterfly feeling" and takes it to a whole new level. Trade the corn maze and scarecrow with lost children and unsettling creatures to experience a hint of this horror rollercoaster. Featuring a group of young adults, the audience follows a plotline that focuses on finding a lost boy whilst avoiding otherworldly creatures lurking in the marshes. 
Main Characters:
–Patrick Wilson as Ross Humboldt
–Will Buie Jr as Tobin Humboldt 
–Laysla De Oliveira as Becky 
–Harrison Gilbertson as Travis McKean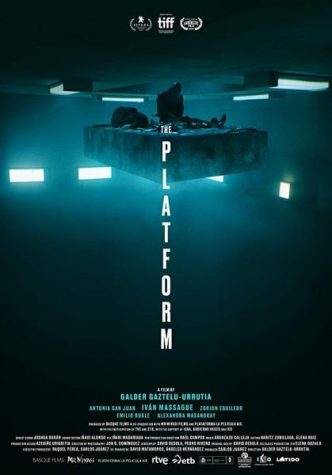 #1 The Platform 
Rounding up the 2020 season's top Netflix Halloween movie picks is "The Platform". Best known for its abstract and sickening storyline, this movie centers around the idea of a prison filled with vertical prison cells that house inmates for insanely long periods. Differing from a real prison institution, this building piles all meals for the day on one platform that circulates through all the cells. Dynamics consisting of status and greed are played upon as starving inmates watch their peers on higher floors devour all the food provided. Through intriguing circumstances, "The Platform " is sure to get any viewer thinking of the human nature complex and the wiring of individuals. 
Main Characters:
–Alexandra Masangkay as Miharu 
–Iván Massagué as Goreng 
–Zorion Eguileor as Trimagasi 
–Antonia San Juan as Imoguiri
–Emilio Buale Coka as Baharat 
These hand-selected thrillers are sure to give anyone a good batch of chills and paranoia during the October months. So make sure to grab a cozy blanket, hop into your pajamas, heat up some buttery popcorn, and experience Halloween to the max!  
Leave a Comment
Donate to The Lambert Post
Your donation will help support The Lambert Post, Lambert High Schools student-run newspaper! Your contribution will allow us to purchase equipment and cover website hosting costs.