Trick-or-Treating Alternatives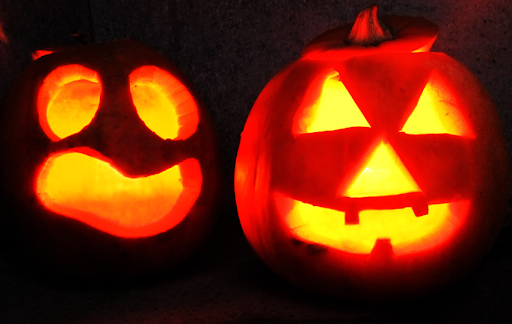 For many, trick-or-treating is a childhood staple. There is something nostalgic about dressing up and running door-to-door with friends and family that stays with us forever. In recent years, however, trick-or-treating has become less socially acceptable for teenagers. Society views costumes and candy as belonging to elementary school children, not to people above 14 years old. These trick-or-treating alternatives will satisfy your spooky cravings if you're having trouble finding age-appropriate Halloween activities.
Hand Out Candy
Can't trick-or-treat because you're too old? Instead, give out candy! Rather than walking around collecting candy, you can give it out. You can help your parents or sneak around your neighborhood and scare people! You could also take younger siblings trick-or-treating… and maybe score some candy as well.
Host a Halloween Party
Now is the time to host your monster mash. Hosting a costume party is a great way to stay festive, but level up the maturity of Halloween. Get together with your friends, prepare some spooky snacks, and arrange some games. You can even set up a photo booth to take Instagram-worthy pictures. Crank up the holiday music and dance the night away!
Binge Halloween Movies
Snuggle under some blankets and break out the popcorn… It's time to watch some Halloween movies! Rewatch childhood classics like "Halloween Town" and "Hocus Pocus." If you're craving a frightful night, consider watching any of the movies in the "Halloween" series or "The Conjuring."
Visit a Haunted House
Want to scream your lungs out in fear? Head over to a haunted house. Come in costume or in your best fall attire because haunted houses are a great way to enjoy Halloween. Forsyth is home to many haunted house attractions like House of Four Scythes, Paranoia Haunted House and Netherworld. Be sure to wear your running shoes!
Celebrate Fall
Is Halloween not the holiday for you? Celebrate all things fall instead. Make yourself a warm cup of hot chocolate, tea or apple cider. Turn on the fireplace or set up a bonfire outside and enjoy the crisp fall weather. Ditch the spookiness and participate in fall festivities like baking cookies, carving pumpkins, and collecting fall foliage instead!
Give Back To Your Community
Don't wait until Thanksgiving to give back! You can support Unicefusa this holiday season to aid Ukrainian refugees, prevent famine, and distribute winter apparel to the needy. Having difficulty making a financial contribution? Share the QR code on social media, display it in your community, or take it trick-or-treating.
Donate to The Lambert Post
Your donation will help support The Lambert Post, Lambert High Schools student-run newspaper! Your contribution will allow us to purchase equipment and cover website hosting costs.