Head Coach Howard & The Lambert Baseball Program
Head coach of 31 years, Rick Howard, has led the Lambert Baseball Program since 2016. In his seven years at Lambert, he has successfully coached the Longhorns to two region championships (2016, 2017) and three state playoff appearances (2016 Elite 8, 2017 Sweet 16, 2021 Elite 8). 
Before his head coaching career at Lambert, Howard was a beloved coach at Brookwood High School for 21 years. While he loved being a Bronco, Howard was ready for a change of pace when he accepted his offer to coach the Longhorns. Howard loves the area and the school itself, but his favorite aspect of Lambert is the community. 
"The kids are awesome, and Administration is awesome," Howard iterated. "I've thoroughly enjoyed seven years of working with all the players."
Coach Howard played football and baseball growing up, but he was always partial to baseball. As a high school athlete, he learned the value of practicing in updated facilities, and he now strives to give his players the best fields and equipment possible. Howard tried four majors in college before he realized his passion for teaching and coaching. His love for working with kids, paired with the fact that he could stay in the game, were two deciding factors in his coaching career.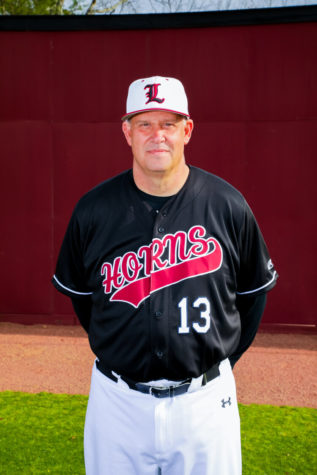 "I hope that the kids understand that the passion I have for baseball is something I want to give back to them," Howard said. 
Howard's passion for baseball is contagious. He draws many parallels between the sport and life that he relays to his players. He believes that baseball forces players "to deal with what's in front of them." The sport is a huge opportunity for learning and developing, and he wants his players to understand that.
"[Baseball] is a great reflection of life," Coach Howard said. "You get multiple opportunities, and at some point in time, you're going to have to change behavior to find success."
Throughout his career, Howard has seen baseball become increasingly specialized. As a result, his players are more focused on the fundamentals than they've ever been before. While this has eased the coaching process, it has also strained players' ability to work as a team. However, Howard remains adamant that he "doesn't see challenges, [he] sees promises." 
"Sometimes working together as a team is the most challenging part to achieve," Coach Howard explained. 
For the 2022 season, Howard is excited about the great opportunities the Lambert Baseball program will encounter. Howard said the collective team goal is to compete on a state level. Last year, Lambert Baseball played in the Elite Eight, and this year, the team is striving to make another state appearance. 
"I want the consistency to continue," Howard said. "By consistency, I mean Lambert continuing to be recognized in the state as a program where kids play hard and produce."
Typically, players train for years on a travel baseball team before playing for Lambert. Coach Howard explained how "spring and summer ball" are vastly different versions of the sport. The relationship between high school and travel baseball can be difficult, which is why Howard wants his players to understand the differences between the two: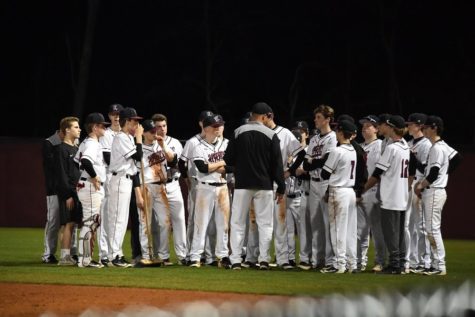 After travel baseball tournaments, the team record is wiped clean, whereas, in high school baseball, the record is cumulative throughout the season. It can determine where a team competes in the playoffs.

Additionally, the audience of high school baseball differs from that of travel. Howard mentioned that "playing in front of friends, family and community" is an adjustment for players who are used to the relative privacy of travel tournaments. 
On the other hand, Coach Howard views the program's strengths to be their chemistry, work ethic and servant leadership. 
"Whether that's our players stacking firewood for our annual fundraiser, volunteering at Forsyth County's Miracle League or working with future Longhorns at our summer camps, we want our players to leave here with a servant's heart!" lamberthighschoolbaseball.com reports. 
Final Horns 3 South Forsyth 0. @JustinHaskins16 throws a complete game shutout 13Ks scattering 5 hits. Horns back in action Monday at South Forsyth 6:15 PM. 🤘

— Lambert Baseball (@LambertBaseball) March 11, 2022
What makes Lambert baseball unique, however, is how they view success. They play with sportsmanship and class regardless of a win or loss.
"It's not the end result that matters; it's the value of what they get out of it," Howard said. 
Friday night, Lambert won 3-0 against rival South Forsyth. Tonight, Lambert plays South for a second time at 6:15 PM. For more information about Lambert's baseball program, check out their website, and for the latest updates this season, follow their Twitter.
Leave a Comment
Donate to The Lambert Post
Your donation will help support The Lambert Post, Lambert High Schools student-run newspaper! Your contribution will allow us to purchase equipment and cover website hosting costs.