National Novel Writing Month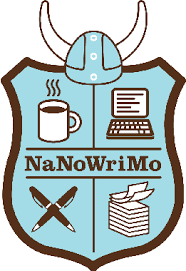 NaNoWriMo, or National Novel Writing Month, was started by an organization of the same name and takes place in November. Their challenge is to write a 50,000-word novel before the end of the month. The challenge is meant to spur growth in the skills of the writers who participate due to the challenge's high demands.
The novel can be a rough draft and focuses more on the quantity of words rather than their quality.
However, after the end of the challenge, writers are free to revise and plan on publishing their work.
Anyone thirteen or above can participate in the challenge. To join, one must sign up on the official NaNoWriMo website. After signing up, one can access a variety of resources ranging from pep talks by authors to community threads. In community threads, writers can post story-related questions and receive suggestions from other writers.
For high schoolers between the ages of thirteen and seventeen, one can sign up on the NaNoWriMo Young Writers Program and set a word-count goal for themselves if 50,000 words do not seem ideal.
Further writing resources, including tips on how to begin a novel and create characters, will be available on both the Young Writers Program and the official NaNoWriMo website. The sign-up information for the official NaNoWriMo website can be accessed here. The sign-up for the Young Writers Program can be accessed here. To improve one's writing, in addition to taking advantage of NaNoWriMo resources, one can visit the Teen Writers Club meeting from 6.30 p.m. to 8:00 p.m. at Hampton Park Library this Tuesday, November the 19th. No former participation or registration is required to attend the meeting.
With so many resources and writers striving to write, no other time will be more ideal than November to start your novel!
Leave a Comment
Donate to The Lambert Post
Your donation will help support The Lambert Post, Lambert High Schools student-run newspaper! Your contribution will allow us to purchase equipment and cover website hosting costs.