9/11 Anniversary
This Friday is the 19th anniversary of The September 11 attacks also known as 9/11. It was a series of coordinated attacks by the Islamic terrorist group Al-Qaeda in the United States of America. 
Four passenger airliners that had departed from the northwest United States bound for California were hijacked by 19 terrorists. Two of the planes, "American Airlines" flight 11 and "United Airlines" flight 175 crashed into the north and south towers of the world trade center. Within an hour and 42 minutes, both 110- story towers collapsed. 
The third passenger plane, "American Airlines" flight 77, crashed into the Pentagon in Arlington County, Virginia leading to the partial collapse of the building's west side.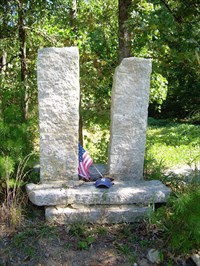 The fourth passenger plane, "United Airlines" flight 93, was bound for The White House in Washington D.C. However, the plane crashed in a field in Stonycreek Township, Pennsylvania after passengers overtook the hijackers. 
These attacks resulted in 2,977 fatalities, over 25,000 injuries, and substantial long term health conditions for many. Civilians and first responders alike aided their rescue efforts to try and discover survivors, risking their safety in the process to help those in need. 
Take a moment this Friday to thank your firefighters, police officers, and other essential workers who dedicate their lives to keeping us safe. Consider donating some snacks to your local hospital or fire department to give thanks. 
During these uncertain times, we must draw our strength from the heroes of the past. Our country has faced tragedy before, together we rose under one flag, and rebuilt a newer, stronger nation. 
Leave a Comment
Donate to The Lambert Post
Your donation will help support The Lambert Post, Lambert High Schools student-run newspaper! Your contribution will allow us to purchase equipment and cover website hosting costs.