The Reasons Behind New Schedule Changes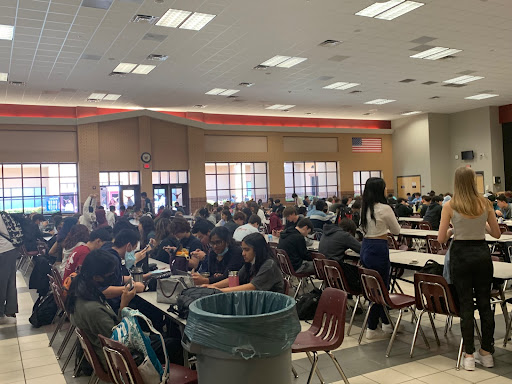 Many schedule changes have recently been implemented at Lambert that have significantly impacted the students. 
One major change that Lambert has enforced is the block period schedule meaning that Mondays are now the only days that have the regular eight-period schedule. 
According to Abby Moore, a senior at Lambert, this is a newly introduced initiative that she finds very helpful. 
"With the block schedule I have more time to work on my college applications and scholarships especially since I am currently only at school for art classes," Moore states.  
Alternatively, Neha Neelam, a sophomore, has a contradicting opinion.
 "I dislike the new block periods because my teachers don't seem to use the time well," Neelam states. "I can't sit there for an hour and a half and listen to someone talk." 
When speaking to Lambert's principal, he emphasizes the reason for this change stating that due to the upcoming EOC and AP exams. Teachers and students thought it best to reduce the number of class changes and extend class timings for most of the week. 
He continues to elaborate on the reason for the approaching Virtual Week which is from May 2nd to May 6th.
"The digital week is largely a byproduct the state requires us to have," Dr. Davidson states. "For example, if you're taking an EOC in math, math teachers cannot be a part of testing at all because of state regulations, so that means the day we're testing math, I would have to have a completely different department leave their classes to cover the testing."
He continues by stating that multiple departments will be monitoring different tests at the same time proving that a digital week is the best solution. 
Many students are excited about the virtual classes, knowing that they will be able to get a lot of their work done. 
"I think that having [school] at home is such a good decision because people are already so stressed out, they can spend time at home without having to worry about subjects that they aren't testing for," Patel states. 
This is the first time in many years that the virtual week has been in place and Dr. Davidson is sure that it will be helpful for many students taking the AP exam. Especially since, according to Dr. Davidson, Lambert High School gives more than 55,000 AP exams every year. 
Two weeks ago, many students were shocked to see that lunches were temporarily split into four sections giving students only about 25 minutes to eat. Although there was a circulation of misinformation, Dr. Davidson hopes to clear any confusion that students had about this short period.
He states the reason for the short time that four-period lunches were introduced was due to students not cleaning up after themselves and maintaining the school adding a lot of strain to the already hardworking custodians. 
Dr.Davidson goes on to speak about how Lunch and Lean was invented by Lambert High School and has helped many students academically and socially. 
He hopes that he never has to resort back to the four-period lunches that Lambert had in place before Lunch and Learn was introduced but believes that this is an important lesson needed to be taught. 
Lambert has been going through a plethora of changes this year. Dr. Davidson concludes by emphasizing that he hopes to experiment with changes until he receives the best results. Brace yourselves Longhorns, for more exciting changes on the way. 
Leave a Comment
Donate to The Lambert Post
Your donation will help support The Lambert Post, Lambert High Schools student-run newspaper! Your contribution will allow us to purchase equipment and cover website hosting costs.