An overview of Zika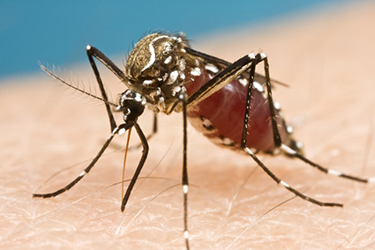 The threat of Zika has recently been spreading over news media outlets and countries' populations alike. But despite the imminent threat, many don't understand what the disease entails or how it occurs.
The disease appeared first in Brazil, being a tropical virus, and spread from there. In May 2015, the Pan American Health Organization (PAHO) referred to it as an outbreak. Since then, there have been hundreds more cases in over twenty different countries. The virus is easily spread by mosquito bites (specifically the yellow fever mosquito) and has been associated with Guillain-Barre syndrome, an illness in which "[the] body's immune system attacks [the] nerves."
However, one of the most devastating results linked with Zika involves pregnancy risks and infants born with defects, such as microcephaly. Infants affected by microcephaly often have problems with the growth of the head, as well as brain development issues.
The relevance of this issue is significant, given that the United States hosts many warm areas (such as Florida, where the yellow fever mosquito thrives) where the Zika virus could flourish, posing a threat. The Center for Disease Control (CDC) has issued a travel notice (Level 2-Practice Enhanced Precautions) and suggested that pregnant women refrain or at least postpone visiting Zika-affected countries, prevalent in South America (ie: Brazil, El Salvador, ect.).
According to the CDC, the best methods of prevention are protection against mosquito bites during the daytime via insect repellent. Though there is no vaccine, Zika cases can be reduced using the appropriate methods. For more information on preventing the spread of the virus, consider reading this page on further approaches to protect one's health.
Leave a Comment
Donate to The Lambert Post
Your donation will help support The Lambert Post, Lambert High Schools student-run newspaper! Your contribution will allow us to purchase equipment and cover website hosting costs.