Championship Weekend Preview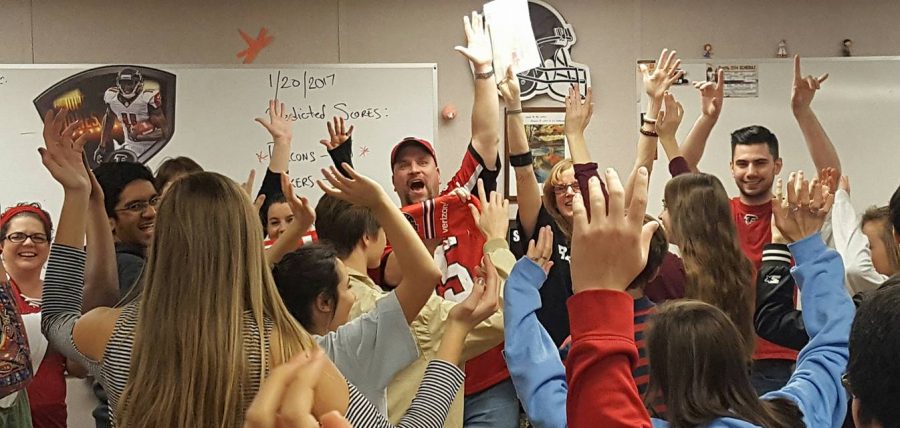 After five months of a grueling football season which included injuries, slow starts, embarrassing losses, and a few too many suspensions of star players, the National Football League is down to its final four teams. Sunday afternoon, the Atlanta Falcons will play host to the Green Bay Packers and later in the evening it will be the Pittsburgh Steelers going up to Foxboro, Massachusetts to take on the New England Patriots.
Atlanta and Green Bay are two teams who took rather bizarre routes to being just one win away from a Super Bowl birth. The Falcons, lead by the NFC's number 1 offense, finished the regular season with an 11–5 record which was able to earn them the #2 seed in the playoffs. However, 3 of the 5 Falcons losses came against teams who failed to qualify for the postseason. The Packers meanwhile started the year at an abysmal record of 4–6 before QB Aaron Rodgers calmly told reporters that he felt like the team could "run the table" and finish the year at 10–6 as division champions. Much to the surprise of many football fans and experts alike, Green Bay did accomplish this before going on to beat the New York Giants and the #1 seed Dallas Cowboys in Jerry-World.
Due to the incredible skills of the offensive side of the ball, this NFC championship is sure to be a high scoring affair. The difference in this game will be which team's defense will be able to step up and make the most stops. I believe due to the recent play of players like Keanu Neal and Vic Beasley paired with a plethora of injuries on the Packers, the Falcons will find a way to pull this one out of the hat.
Later on, I expect the game in New England to be a much more traditional affair. Other than the fact that this game will be played outside, a seemingly foreign concept this day and age, the two opponents also feature much more balanced attacks on either side of the all than their NFC counterparts. On offense for the Patriots, it will be Tom Brady leading his group of gritty wide receivers and running backs against Ryan Shazier and the vaunted Steelers defense. For Pittsburgh, it will Ben Roethlisberger, Le'veon Bell, and Antonio Brown against a surprisingly stout New England defense manned by 2nd year standout Trey Flowers and veteran powerhouses Donta Hightower, Devin McCourty, Logan Ryan, and Malcolm Butler.
Overall, this game may be less entertaining than the NFC championship in terms of offensive flair. However, I fully expect the Patriots to rebound from last week's less than stellar and light up the Steelers slower defense and contain at least one of the two major weapons on the Pittsburgh offense.
Final Predictions:
Falcons-35 Packers-24
Patriots-27 Steelers-20