The Art of Anime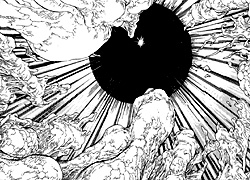 During quarantine, people were looking for ways to spend their time, and one way they did this was by watching Anime.
Anime was created to bring manga (Japanese comic books) to life by animating the books into a series. The first famous anime ever created in Japan was one called "Tetsuwan Atom/Astro Boy" released in 1963, by Osamu Tezuka. This manga would later revolutionize cartoons created in America and many other countries. Anime does not stay confined to a certain type of genre. There are genres such as horror/thriller, psychological thrillers, shounen (action), shoujo (romance), comedy, slice of life, fantasy, science fiction, etc.
A lot of the time, people refuse to watch anime because they believe it only consists of silly child cartoons, but that is barely the case at all. As stated above, there are dozens of genres to choose from that would not be considered fit for younger audiences. The stereotypes surrounding anime have caused people to become alienated by their family and friends because they chose to be swayed by the opinions of others.
People find that watching anime has helped spark creativity and helps with mental health issues. Many animes such as "Banana Fish" and "A Silent Voice" deal with real-life problems that people face day-to-day with topics such as post-traumatic stress (PTS), depression, and anxiety. 
"Anime has taught me to find emotions. Due to some past experiences, I would generally keep a cold-stoned face wherever I went. But anime helped me to express my emotions easier. I would laugh, cry, scream, get angry, cringe, or tense up during certain parts of an anime, and through that, I was able to translate it to my own life where I could be genuine about my emotions" stated Isaiah Miyazaki.
Watching anime has also helped me deal with life and stress throughout high school. I started watching anime in eighth grade because my friend recommended it to me. Before that, I also believed anime was weird and could not be entertaining. The first anime I watched was "My Hero Academia" about a kid who lived in a world where everyone had superpowers called "quirks" but he was among the few who were born "quirkless". It is a story about how he comes to be the "Number One Hero" detailing the struggles he goes through to achieve that title. After watching the series I immediately took back everything I had previously thought about anime. Anime has taught me many life lessons and continues to help me get through the hardships I face in life.
Below is a list of the top 20 ranked animes:
1- "Hunter x Hunter" (1999)
2- "One-Punch Man" (2015)
3- "Naruto: Shippuden" (2007)
4- "My Hero Academia" (2016)
5- "Fullmetal Alchemist: Brotherhood" (2009)
6- "One Piece" (1999)
7- "The Seven Deadly Sins" (2014)
8- "Assassination Classroom" (2015)
9- "Attack on Titan" (2013)
10- "Tokyo Ghoul" (2014)
11- "Naruto" (2002)
12- "Your Lie in April" (2014)
13- "Hunter x Hunter" (2011 version)
14- "Parasyte: The Maxim" (2014)
15- "Noragami" (2014)
16- "No Game No Life" (2014)
17- "Haikyuu!!" (2014)
18- "Akame ga Kill!" (2014)
19- "Dragon Ball" (1986)
20- "The Devil is a Part-Timer" (2013)
Leave a Comment
Donate to The Lambert Post
Your donation will help support The Lambert Post, Lambert High Schools student-run newspaper! Your contribution will allow us to purchase equipment and cover website hosting costs.