Coach Hamilton: Seven Years In and Many To Go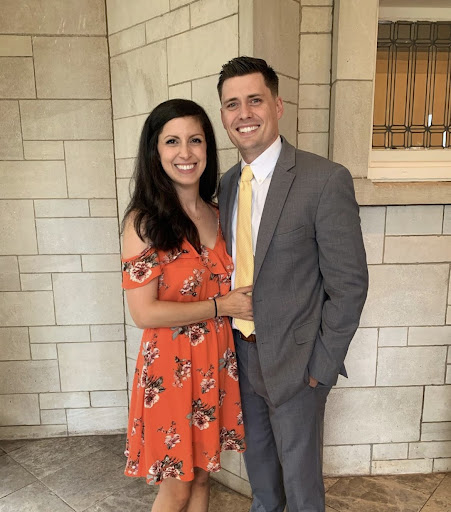 Coach Hamilton is the Varsity Assistant Basketball Coach and teaches AP US History and World Geography. He's known for his laid-back, yet insightful, teaching style that meets students in the middle while efficiently teaching them. His experience playing basketball and teaching at Buford and Archer High School along with his 20-year friendship with Varsity Basketball Coach Wages lead him to his position as Assistant Varsity Basketball Coach and Social Studies teacher at Lambert. 
Hamilton wasn't always planning on being a teacher; he played college basketball at Georgia College State University and worked in the private sector for two years after graduating. As an alumni, he decided to help out at Brookwood High School which sparked his pursuit of teaching and coaching as a career.
"I was at Archer High School for two years as the JV coach, and I was the JV coach at Buford for four years, and we won the state title in 2019," Coach Hamilton said. "And I've known Coach Wages for 20 years, so that's why when he got the head job here, he asked me to come here and I jumped at it."
Even though Hamilton has been teaching for less than a decade, he has learned a lot about class dynamics and how to manage time.
"You just have to learn that you can't take yourself too seriously," Hamilton said. "You're gonna make mistakes; kids are gonna be mad, kids are gonna drive you crazy, but at the end of the day, you just gotta meet kids where they're at." 
His favorite part of teaching is watching his students mature and graduate. With every benefit of a career comes a struggle; Coach Hamilton expressed that it's hard managing a family while coaching, scouting 3-4 times a week, and teaching all day.
"I learned that, in order to be really really good, you've got to put an exceptional amount of time in and especially when you have a young family, you know, a wife and two kids, it can be tough," Hamilton said. 
Hamilton taught Honors United States History at Buford and has been teaching on level World Geography for the duration of his first year at Lambert. He hoped to teach AP Macroeconomics at one point in his career, but recently, he gained the opportunity to teach AP United States History and is grateful for this new chapter. He hopes teaching APUSH can be a stepping stone for his goal to teach AP Macroeconomics. Now that he has taught at every level of social studies, he sees that there is a great contrast between the students that take each class.
His favorite level he has taught is Honors United States History, but he enjoys the vigor and inquisitiveness that students exhibit in AP level classes.
"It's cool to see kinda what AP kids go through as far as the challenges and how hard the classes are and what their goals are and why they're able to accomplish them," Hamilton said. "It's pretty neat."
His transition to the AP level has kept him on his toes, which aligns with his mindset that craves growth and challenges. He currently has a Bachelor of Science and Marketing, a Master of Arts In Teaching and is working to complete his Specialist Degree in Instructional Technology, which will enable him to complete his Doctorate of School Improvement with a Concentration in Instructional Technology in the future. 
Hamilton is excited to be working alongside Coach Wages this year, and they aspire to lead the team to the state tournament this year
"It's the first year and seeing what we can do as two young guys taking over a 7A program," Hamilton expressed. 
Beyond his goals to teach AP Macroeconomics, complete his specialist degree in the spring, begin his doctorate degree and lead the Varsity boys to state, he hopes to be in educational leadership. Specifically, he wants to be a school administrator. 
The Lambert Social Studies department and Basketball Program is lucky to have a caring and involved teacher and coach like Coach Hamilton. We are excited to see where his ambitions lead him.
Leave a Comment
Donate to The Lambert Post
Your donation will help support The Lambert Post, Lambert High Schools student-run newspaper! Your contribution will allow us to purchase equipment and cover website hosting costs.