Mrs. Helm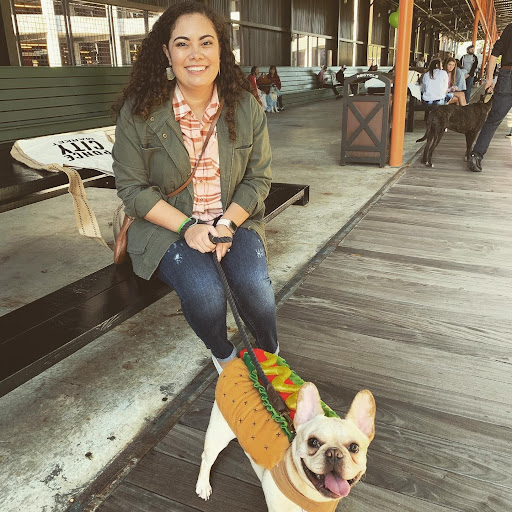 Mrs. Helm sets herself apart from other science teachers with her gentle, friendly approach to teaching her students. She forms bonds with her students easily and enjoys helping them and seeing them grow. Mrs. Helm is an AP Environmental and Biology teacher who is enjoying her second year at Lambert. 
As a first-generation student in her family, she felt added pressure to go into the medical field. In congruence with her mom's hopes for her life, she planned on majoring in biology and then attending dental school. 
"Originally, the plan was to major in biology and then go off to dental school," Mrs. Helm said. "But then I realized it was a lot harder than I thought it would be."
After attending the University of West Georgia, Helm transferred to Georgia Gwinnett College. Helm had close connections with her professors at GGC and admired their passion for teaching.
"The professors were so engaging and you could tell they truly loved what they did," Mrs. Helm said.
At GGC, she decided to take teaching elective classes and found that she really enjoyed teaching and the psychology behind it. She loved the classroom environment with students and she found it fulfilling to teach kids the things she knew about biology.
"I feel like it's my calling to help out, so I really like that part," Mrs. Helm said.
After she completed her schooling to become a teacher, she was assigned to teach at Grayson High School in Gwinnett County. She taught biology and enjoyed teaching that course until she decided that she wanted a change of pace and looked into teaching at Lambert.
She got the job to teach biology, but at the time, Lambert was in desperate need of an environmental science teacher. Because Mrs. Helm is certified to teach all sciences, this gave her a lot of flexibility. On top of teaching biology, she had to learn how to teach environmental science at the AP level during a pandemic in a new school. 
To prepare for her first year of teaching APES, she had to take a course over the summer. As a visual learner, she found it difficult to absorb the information. Luckily, Mrs. Ventre, another APES teacher at Lambert, mentored Mrs. Helm. She would sit in on Mrs. Ventre's lectures during the periods for her online classes. This school year has been less of a challenge, but she doesn't have the support and guidance from Mrs. Ventre that she had last year. 
In Mrs. Helm's seven years of teaching, she has seen many students come and go. Her favorite part about teaching is having kids come to visit her and seeing them navigate through life after high school. 
"Watching them grow over the years and having them come in, you know because they don't have to," Helm said. 
As for the most challenging parts of her career, she used to struggle with classroom management with disruptive and disrespectful students at Grayson High School. She has come to pride herself on her classroom management and the relationships she has been able to build with her students over the years.
Mrs. Helm is happy with where she is at Lambert and sees herself staying here for a while. In the next couple of years, she plans on beginning her master's program so that she can go from there. She has aspirations of possibly going into administration, or tech implementation and specialization. As for now, she finds herself very content to be where she is at Lambert and tends to focus on the present. 
Lambert is so thankful to have a science teacher like Mrs. Helm and we can't wait to see what her future holds!
Leave a Comment
Donate to The Lambert Post
Your donation will help support The Lambert Post, Lambert High Schools student-run newspaper! Your contribution will allow us to purchase equipment and cover website hosting costs.