Coyote Danger in Metro Atlanta Community
On Tuesday, September 8th, packs of migrating coyotes were spotted evoking issues in metro Atlanta neighborhoods and even causing multiple house pet deaths in the process.
Coyotes have been dominating Georgia ever since 1969 and now encompass about 159 of the state's counties during the September to May months. Because of the animal's vicious tendencies, many Georgians are becoming both paranoid and petrified of the wild animal's unexpected presence.
Yvonne Wade, a Georgian resident, confirms to 11 Alive the worst in Buckhead.
"I heard her calling out one day and it was because she had her cat killed by a coyote and she found it," 
The ferocious beasts aren't keen on only feasting household pets. Coyote trapper and owner of Atlanta Wildlife Relocators, Chip Elliot explains that the animals will eat "just about anything" and balance a diet spanning from vegetables and berries to live or dead animals. 
In efforts to decrease the ongoing coyote outbreak, Elliot has alerted the public of several homemade traps consisting of a dugout hole with the connection of a foothold trap to capture the animals. He further explains that common trap devices such as cages are ineffective to coyotes because the composition can be easily manipulated by the animal's intense instinct.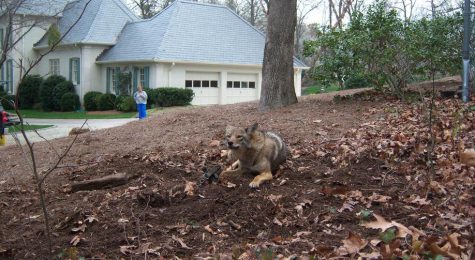 Although the hidden traps may be dangerous for coyotes, Elliot assures the device would be too small to cause any harm to humans or "non-target animals."
As further confirmed by Jamie Bardin, a spectator of the animal's peculiar behavior, coyotes are best recognized for their "high pitched squealing," their "dominant howling," and their generally "brownish-black" fur. 
Although members of the metro Atlanta community are thankful for Elliot's forceful hand on the incoming animal habitation, many groups of animal cruelty advocates express great concern with the chosen call to action.
In response, Elliot explains that his expertise and assertive decision were measured by the factoid of coyotes falling under the predator category. He reiterates that leaving the wild animals unmanaged would entice extreme danger for humans.
"You can co-exist to some degree, but they are a predator and no-one wants their pets and children attacked," Elliot notifies 11Alive.
As for the citizens worried about coyote attacks toward housepets, Elliot suggests making sure all pets are on leashes during late-night hours, securing trash cans, and avoiding the use of bird feeders or outdoor food bowls at all costs.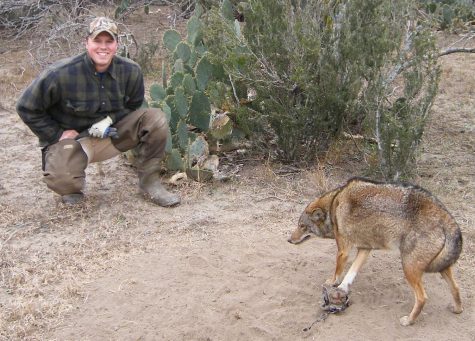 As the coyote season continues, (ranging from September to May) members of the metro Atlanta community are encouraged to stay alert and avoid coyote-enticing habits at all costs. For more information on coyote safety precaution, visit coyote trapper, Chip Elliot's live interview with 11Alive News.
Leave a Comment
Donate to The Lambert Post
Your donation will help support The Lambert Post, Lambert High Schools student-run newspaper! Your contribution will allow us to purchase equipment and cover website hosting costs.