Georgia Gwinnett College Sergeant Saves Woman at Local YMCA
On February 10, 2021, Ashley Still,  a Georgia Gwinnett College police officer, saved a woman suffering from cardiac arrest while exercising at the Winder-Barrow Brad Akins YMCA in Winder, Georgia. 
Found near the indoor swimming pool, Still immediately jumped into action, running from the weight room to reach the woman as quickly as possible. The six-year veteran used the facility's defibrillator and her skills as a certified defibrillator trainer to resuscitate the failing heart.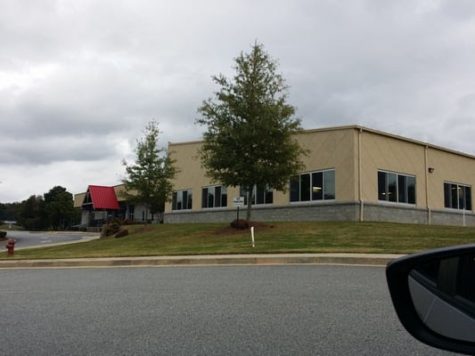 "I immediately recognized it as full cardiac arrest. She had no pulse and was displaying agonal gasps," Still recalls. "I went to straight hands-on CPR, working with the team of people that were there."
Further sources confirm that the cardiac arrest victim was not supposed to be at the YMCA in the first place. But, her "last-minute" decision to attend her grandchildren's swim lessons may just have saved her life. 
"It worked out for her too," Still comments. "Everybody being at the right place at the right time."
The veteran goes on to explain that she was just happy to have been at the YMCA to assist in the woman's unexpected time of need. Currently, the cardiac arrest victim is still recovering from the incident at the hospital, but individuals around her share that she is "doing fine". 
Although the certified college officer's efficient plan of action partially contributed to the gym member's return to stable conditions, a specific medical device called an Automated External Defibrillator (AED) was the other knight in shining armor. This 1978 device aids in restoring a heart's normal beating pattern by shocking the organ. Still further explains that when someone transitions into cardiac arrest, the heart begins to go "nuts" so the AED becomes a lifesaving regiment for combatting cardiovascular attacks.  
Even though the woman Still aided was a complete stranger, the circumstances hit home with the college officer. After losing both her father (due to heart-related health) and sister within a two-year span, Still made it her life's mission to teach subjects such as Basic Life Support in efforts to help shield others from the feeling of loss and sadness. The medical teacher has remained an advocate for heart disease and AED machines ever since her personal experiences. 
"I love anything preventative, so if I can prevent loss, or hurt, or sadness-whether it's crime or health-related- that's my ultimate goal," Still states.
Currently, Ashley Still works as a Sergeant for Community Outreach and Crime Prevention at Georgia Gwinnett College. Although the officer has been an employee at the college for over 6 years now, she has an impressive amount of experience in other positions as well. Trained in law enforcement, verbal de-escalation, training, criminal justice, and emergency medical care, Still has organized volunteer forces for the Georgia State Defense Force on top of enforcing state and local laws in her immediate community. 
"I love how selfless this woman is. She is so inspirational! It is extremely impressive that she was able to jump into action that quickly…without hesitation to save a life," Annabelle Le, a junior at Lambert High School says. 
 With an accomplished skill set and a passion for guiding others, Ashley Still is quite the inspiration. Not only is the officer a hero in her act of bravery portrayed this past week, but her selfless values and continual advocacy for awareness of cardiovascular health will also proceed to positively impact her community and anyone that has the chance to meet her.
Leave a Comment
Donate to The Lambert Post
Your donation will help support The Lambert Post, Lambert High Schools student-run newspaper! Your contribution will allow us to purchase equipment and cover website hosting costs.