Prisons and Their Problems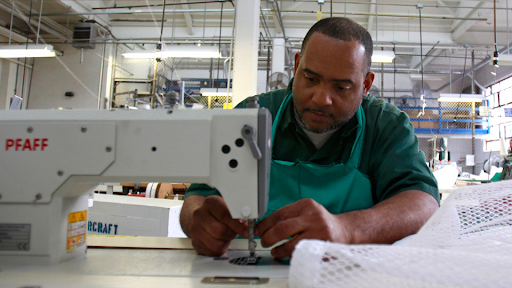 Prison systems are different throughout the world, but one thing the majority have in common is the corruption within these "reform centers". 
One of the main problems is purely because they do not serve as reform centers. Prisons were constructed so criminals could serve time locked away to learn from their mistakes and better themselves as people. The problem is not the concept, but the sad truth, not all prisons follow through with this idea. One prison in France called La Sante has been named one of the worst prisons in the world. It is said that because of the poor living conditions in the prison, inmates would rather commit suicide than wait until their release date. The cells were full of lice and rats. In 2003, about 150 inmates committed suicide. 
Prison systems are also known for being corrupt. Correctional officers have been reported raping, beating, and accepting bribes from inmates. In the U.S. Penitentiary of Atlanta, an inmate revealed that drugs, food, and contraband were constantly smuggled in by prison guards. Prisons are also known to partner with other major businesses and offer the labor of their prisoners. Whole Foods sold a pound of tilapia for $12 a bag that was labeled "from sustainable American family farms." The "family farms" were in fact prisoners from Colorado who get paid less than 74 cents a day. It isn't just Whole Foods, but brands that we have known all our lives, for example, Walmart, McDonald's, Victoria's Secret, etc. 
Correctional facilities should work to help rehabilitate prisoners, not make them worse. In Australia, prisoners have to constantly report to their case manager who gets them through an educational program, community work, and treatment programs. Australia also has drug courts that have proven to be more effective than sending someone to jail for a drug-related offense. Drug courts serve to create drug treatment orders which help monitor and offer treatment to the offenders. There are many more effective ways people can be rehabilitated without needing to be confined by four walls.  
Leave a Comment
Donate to The Lambert Post
Your donation will help support The Lambert Post, Lambert High Schools student-run newspaper! Your contribution will allow us to purchase equipment and cover website hosting costs.