The Myth of the Video Game Curse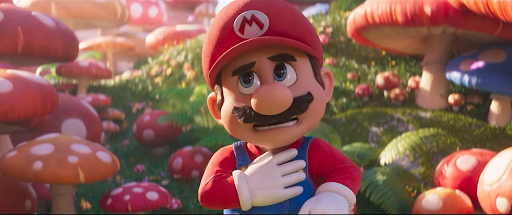 The idea of a "video game curse" casts a shadow over almost all film or television adaptations of video game properties.
The original "Super Mario Bros." movie, released in 1993, was the first video game adaptation to become a feature film. The movie was a failure, sitting at a Rotten Tomatoes critic and audience score of 29%. 
"Super Mario Bros." has been repeatedly bashed by watchers for being unrecognizable from the source material, with primary examples being the goombas, who rather than cartoony mushrooms were conceived as tall, dinosaur-human hybrids. Since then, only four video game movies out of the many that were released have been rated "fresh" by Rotten Tomatoes, all being released within the past five years.
"I think that most movies fail because they're shameless cash grabs that directors slap together to make a quick buck," Lambert Esport member John Carlson said. 
Recently, video game adaptations have taken a more positive turn with series such as "The Last of Us" released in 2023 and "Arcane" released in 2021. The series received positive acclaim by critics and audiences alike. Movies such as "Sonic the Hedgehog" and its accompanying sequel have also received similarly positive reviews.
With the new movie based on Mario coming to theaters this April, the cycle of mediocre movies may be coming to an end. The initial trailer reactions have seemed positive, so hopefully "The Super Mario Bros. Movie" will not repeat the mistakes of its infamous predecessor.
"It's supposed to be kind of funny, and it's got a lot of good actors," Carlson said. "However, I don't like Chris Pratt voicing Mario, they should've done Charles Martinet."
Video game adaptations, especially those meant for the big screen, have been criticized for relying on celebrities that aren't known as voice actors. An example of this is "The Super Mario Bros. Movie" having a cast favoring Chris Pratt over Mario's original voice actor from the games, Charles Martinet.
"The Super Mario Bros. Movie" has an opportunity to show moviegoers and the world that the so-called "video game curse" no longer applies to movies of the modern era as a new generation of video game adaptations take over the big screen.
Donate to The Lambert Post
Your donation will help support The Lambert Post, Lambert High Schools student-run newspaper! Your contribution will allow us to purchase equipment and cover website hosting costs.