Google Announces Massive Expansion in Atlanta, Georgia
As of March 22, 2021, Google released massive expansion plans for Atlanta, Georgia that are projected to drastically increase the state's exponential growth. 
 Expecting to permanently open in 2022, Selig Enterprises will establish the first five floors (or 135,000 square feet)  at 1105 West Peachtree. With a total goal of occupying 19 out of the 31-story Midtown tower, Google is estimating around a $25 million investment into the state. 
With the nearing changes, Google is not the only party thrilled about the advancements. Various Georgia locals have expressed excitement concerning the offering of approximately 1,000 new positions at Google in all prominent urban locations such as New York, Chicago, Washington D.C. and Atlanta. Curtis Kirksey, a former sales employee, is the first of many to express his eagerness towards the new jobs.
"That would be a dream job to work for Google, and to know they are like in my backyard…it gives me hope," Kirksey said.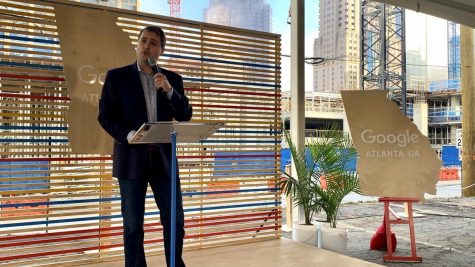 Kirksey is one of many who lost his job due to COVID-19 last year. Although the transition between fields was difficult, the prospect claims that he has completed Google's IT certificate program and is now fully immersed in the tech industry despite being fairly new to the field. Kirksey hopes his efforts will pay off as the job offers become more prominent in the upcoming months. 
Although the rapid expansion in Atlanta is a huge upgrade concerning Google's presence in Georgia, the company has actually been a part of the state's working-class for 18 years. Currently, the "Atlanta tech scene" consists of an office on Tenth Street in Midtown, Georgia, and a data center campus located in Douglas County. Collectively, the two hotspots supported 500 employees with over $1.2 billion worth of investments.
After confirming that the new location's long-term lease will equate to a total of around $300 million, the co-site lead for Google Atlanta, Matthew Pritchard, still reassures that the commitment is beneficial.
"We'll see what the future unfolds…But we are excited to call Atlanta home and we will continue to grow and invest in the city," Pritchard says. 
Hetal Gordon, the Global Client Lead at Google, explains that investment reflects a technique the company has practice for years. She goes on to clarify that Google invests on a massive scale across the world, scoping various atmospheres and land relying on a community to naturally grow around the company. 
Although Google does not have any more specific information regarding the new advancements, the company is dedicated to continuing the economic growth of Georgia as a whole. To keep up with the advancement progress, make sure to subscribe to Google's various platforms on social media.
Leave a Comment
Donate to The Lambert Post
Your donation will help support The Lambert Post, Lambert High Schools student-run newspaper! Your contribution will allow us to purchase equipment and cover website hosting costs.