DCOMs Ranked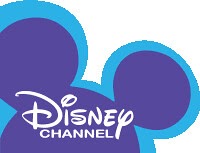 For over 20 years, Disney Channel has been releasing original movies, aired only on Disney Channel, that have been iconic for many generations. Before Disney Channel took a turn for the worse, their shows and movies were exciting. The commercial would air, the calendar would be marked, and the popcorn was made. Some of my earliest memories are sitting down at the premiere of Disney Channel Original Movie (DCOM) with my sister and mom. We tend to overlook some fantastic movies made in the golden era of Disney. I have chosen five movies that are outshined by overhyped movies like High School Musical. I stayed away from any movies linked to a TV show to prevent any bias. After 2008, there was very few quality DCOMs made. My honorable mentions are Starstruck, Lemonade Mouth, Teen Beach Movie, and Let It Shine. The five early 2000s movies that I will rank are Phantom of the Megaplex, Luck of the Irish, Cadet Kelly, Stuck in the Suburbs, and Jump in!.
Stuck In the Suburbs 
     Overall Rating- 5/10 
     This is the definition of a bad 2004 teen movie. Two girls find a superstar's phone and refuse to give it back to him. Instead, the girls proceed to ruin his career and his relationship with his now ex-girlfriend. In the movie he is grateful he can leave his glamorous life as a teen heartthrob because it's just 'not him', but personally, I would have been livid. It ends with the superstar saving a historical house and the girls starring in his newest music video. I still don't understand why he is so calm about the fact that they took his phone. The only positive note I can give this movie is that it has a good cast and it has a nice lesson about the importance of being yourself. Despite this, Stuck In the Suburbs is a snoozer. 
Cadet Kelly
    Overall Rating- 6/10 
     I love Hilary Duff, but this movie was mediocre. The movie focuses on young Kelly whose mom is marrying the head of a military academy. She is forced to attend and finds a love for the drill team after a rough start. Her new stepdad learns how to be a caring father and all is well in the world at the end. Throughout the movie, she is at odds with her captain because of her lack of respect for rules, but also Kelly's attempts to impress Captain Stone's crush. I hate the stereotype that women in power have to hate each other and constantly fight over guys. That being said, in the end, Kelly and Captain Stone become friends and neither one ends up with the guy. I also didn't understand why she couldn't stay at home with her mom and ride the bus to public school every day. Kelly gets court-martialed, and her mom STILL forces her to go back. I liked the happy ending, but overall the movie was not Hilary's shining moment in her iconic career. 
Phantom of the Megaplex
      Overall Rating- 7/10 
      This movie was shockingly good. I expected this to be another Stuck In the Suburbs, a bad early 2000s movie. Although a little predictable, the movie tells the tale of the strange happenings in the local Megaplex that is having a red carpet premiere. It is up to Pete, the 17-year-old assistant manager, and his younger siblings to find out if this is an angry person seeking to ruin the premiere or the mysterious Phantom of the Megaplex. This movie was both funny and intriguing, always throwing curveballs at the audience. It aimed to show the importance of family and the rewatchability of this movie is amazing. I would recommend this movie, but would never list it as one of my favorite movies of all time. 
     Luck of the Irish
 Overall Rating- 8/10
This movie reminds me of the show Riverdale. It's so bad, that it's so good. What seems like a basic movie, a boy losing his good luck charm, turns into a tale of leprechauns, basketball games that mirror the basketball scene in Space Jam, and bad Irish accents. After losing his family's good luck charm, Kyle's mom is a leprechaun and he starts to change into one as well. To win his school's championship game and win his luck back, Kyle must fight an evil leprechaun whose goal is to be King of the Leprechauns. This is when my new favorite quote is said. Kyle says, "Well in America, we don't believe in kings. We believe in baseball".  This movie is great for a laugh and makes me want a Shamrock Shake from McDonald's. 
Jump In!
            Overall Rating- 9/10 
            Not only did this movie have an amazing cast, but it also had an amazing plot. Corbin Bleu delivers the famous "This is your dream, Dad! Not mine!" line better than his counterpart, Zac Efron, did in High School Musical. Corbin Bleu plays a boxer who joins a double dutch team to help the girl-next-door played by the one and only Keke Palmer!  He overcomes the rude comments of school bullies and learns to do what makes him happy. The movie is not only hilarious but heartwarming. The journey Bleu takes to make himself happy and the boppin' soundtrack made this my new favorite DCOM.  
Leave a Comment
Donate to The Lambert Post
Your donation will help support The Lambert Post, Lambert High Schools student-run newspaper! Your contribution will allow us to purchase equipment and cover website hosting costs.