Lambert Boys Lacrosse Hunting Their Next Championship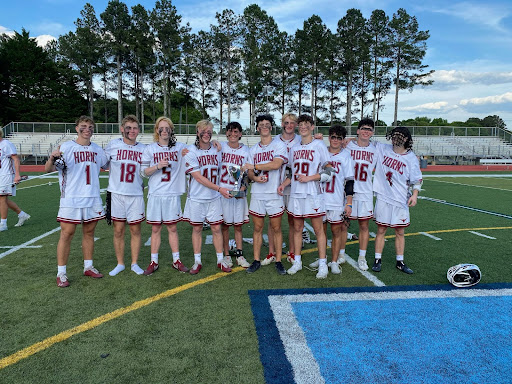 Boys lacrosse just rounded out their tryouts and are looking towards this season with high hopes and a solid lineup to once again chase after their next state championship. 
Senior Davis Templeton is one of the varsity boy's captains this year and he had a lot of insight on the team this year covering everything from the young age of the team and the capabilities the team will have in the future, to the competition that the longhorns are gonna face  this year, calling out several teams and describing them as, "out for blood."
When describing the expected lineup of the team this season, Templeton mentioned quite a few players who he sees as key to the team and its success this year. 
"Attacking really is going to be Evan Suh and Danny Kesselring," Templeton explained. "Evan is one of our juniors who is really good at returning, Danny is one of our seniors. On the midfield, it'll be Joshua Huntington and Chris Harper. Chris is going to be one of our juniors who's gotta step up this year [after] he made some really good plays for us last year and Josh is one of our senior captains, other than myself and he is going to be a key role in our midfield."
His analysis of the team's offensive lineup, their midfield support and some of their key players to watch this year, centered around the idea of experience.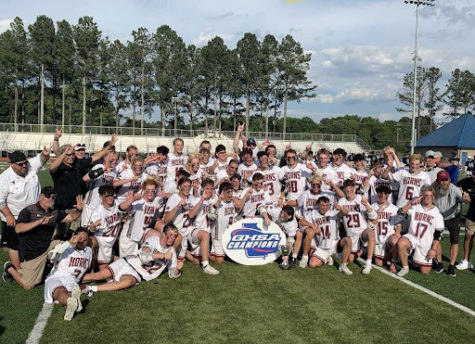 Templeton explained that the team is a lot younger than last year, coming into a season where they lost 17 seniors from the previous year. In spite of that, however, he was very positive about the possibilities of this young team mentioning that they had pulled a lot of freshmen up who will have chances to make plays and see the field, as well as a lot of playtime for the sophomores and juniors.
"Defensively, [for] goalie, we have Hunter Klosterman who transferred from South last year, he is a senior," Templeton said. "Liam Sweeney, he is one of our juniors coming up and he is one of our best leaders on the defensive side."
Some of the specific younger players he mentioned will likely have a big role to play this season: sophomores, Lukas Dobfer, "one of the most sound defenders of his age group," Charlie Goldstein, "one of our midfielders who's gonna make some big plays." Templeton stated.
In addition to the specifics of the lineup of the team and the ability that a younger group will likely have, Templeton also mentioned that he feels like he will play a big role this season, a leader being the other senior captain of the team this year.
Besides his roles as captain, however, Templeton spoke on what he felt will be the biggest hurdle for the team this year on their journey to another state championship.
"I think Depth is really our main [issue] right now, we got to figure out some guys who can get onto the field and not just have our starters play the entire game," Templeton said.
The solution to this will simply be finding players who can hold up the slack when the starters need to rest, and Templeton thinks that will happen as time passes throughout the season.
Apart from the extremely solid lineup the team has made for itself this year and the challenges they face, Templeton also had insight on the competition the team is likely to see in the 7A division this season. 
"I'm going to have to say, Roswell last year we played them in a really good game, they have a tremendous offense, they are a high scoring, very powerful offense," Templeton said. "They are going to give our defense a really good test when we play them. Especially since we beat them last year, and they weren't able to go into the playoffs last year. They are going to be gunning for it this year because they think they're better than us."
He also mentioned that Johns creek will be another big obstacle this season, the team beat them twice last year but their cooperation and teamwork are flawless and they are out for blood this year.
Despite the looming competition, it is needless to say that the team is likely to have an extremely competitive season and they are likely to not only see the playoffs yet again but also fight to hold on to their title as the champs.
Leave a Comment
Donate to The Lambert Post
Your donation will help support The Lambert Post, Lambert High Schools student-run newspaper! Your contribution will allow us to purchase equipment and cover website hosting costs.